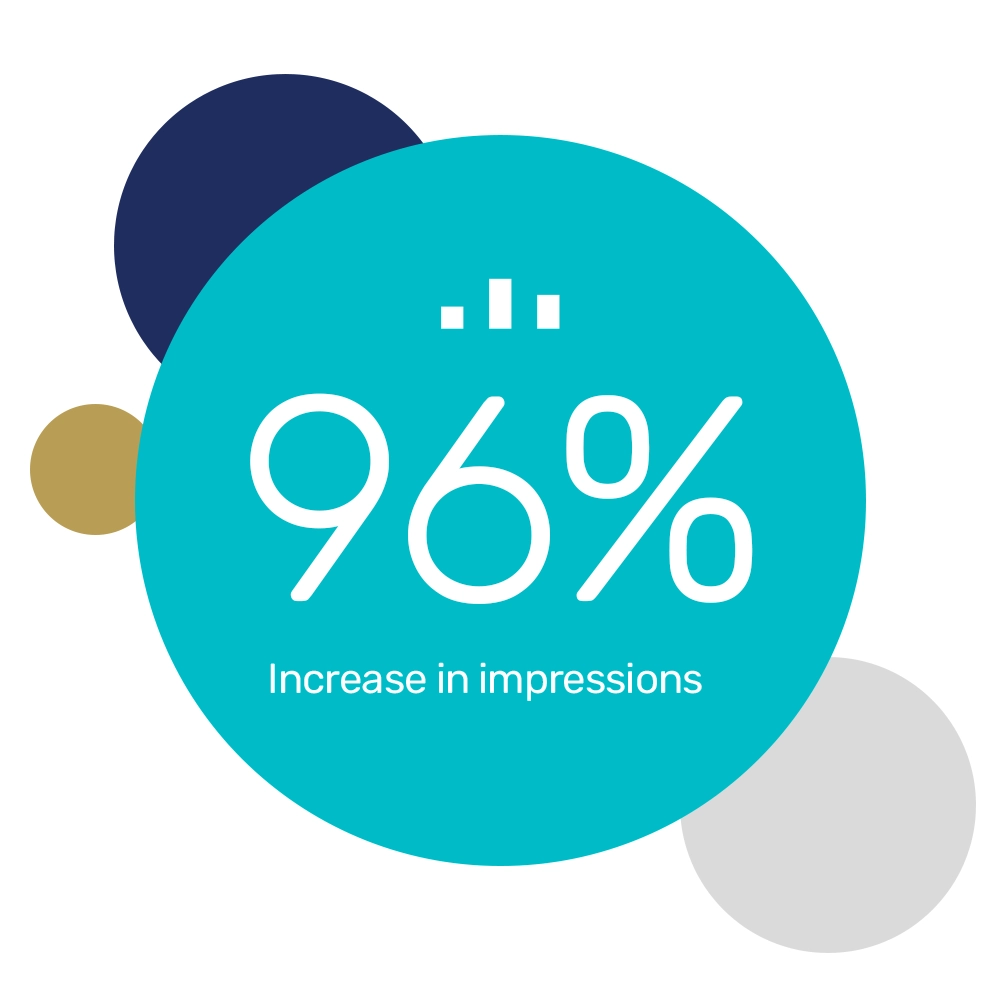 More relevant shoppers led to increased revenue and conversions
When comparing DCUK's Google Shopping performance in Q4 2021 against Q4 2022, Bidnamic's technology platform has increased impressions by 96%, showing that visibility on the carousel has been hugely improved. Alongside this, clicks saw a 75% increase - more relevant shoppers are being shown DCUK's products and they're clicking through.

In terms of revenue, the client saw an increase of 18% with an increase of 13% in conversions. This has helped the brand to grow on the channel, and they've also gotten the conversions on generic search queries that they were looking for.

We also got rid of DCUK's "imposter duck" problem - competitors no longer show up for search queries and DCUK's ads dominate the Shopping carousel thanks to our automated bidding.




DCUK struggled to grow both visibility and revenue on Google Shopping
DCUK wanted to grow its business using Google Shopping. They were particularly looking to boost both visibility and revenue on the channel and needed an automated solution.

The client also wanted to appear on the Google Shopping carousel for generic search queries for gifts, which is a larger market to dominate, alongside showing up for more specific search queries more relevant to their business.

DCUK had been having problems with "imposter ducks" showing up for queries that DCUK themselves wanted to show up for, and they needed to dominate the Shopping carousel.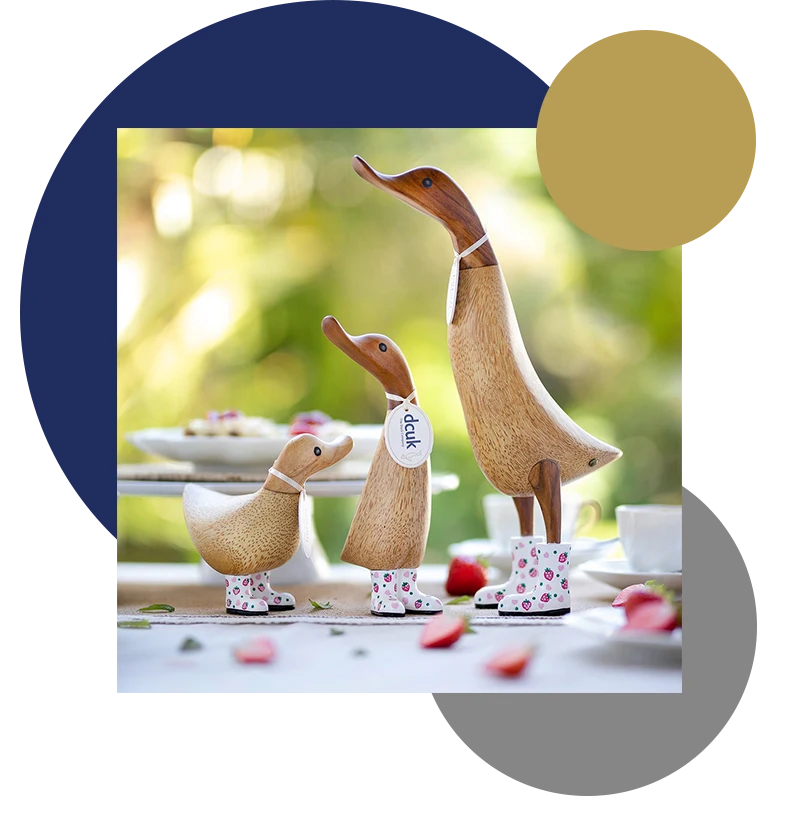 Working with Bidnamic has helped us scale our Google Shopping channel and increase both revenue and visibility. The team are always on hand whenever we need them to discuss strategy and performance.


Machine learning technology with a human touch
To increase visibility on Google Shopping, DCUK needed an automated solution. Our platform runs 24/7 and automates the bidding process, targeting high-intent search queries to make sure ads are served to the most interested shoppers.

Our Targeted Search Term algorithm identifies highly converting search queries, which we then bid for more aggressively. We also employ negative keywords at the SKU level to avoid bidding for irrelevant queries which would waste ad budget.

Our clients benefit from fully transparent campaign data, available whenever our clients need it. Each client also has their own Client Success Manager, an expert in all things Google Shopping, who helps to improve performance and answer any questions.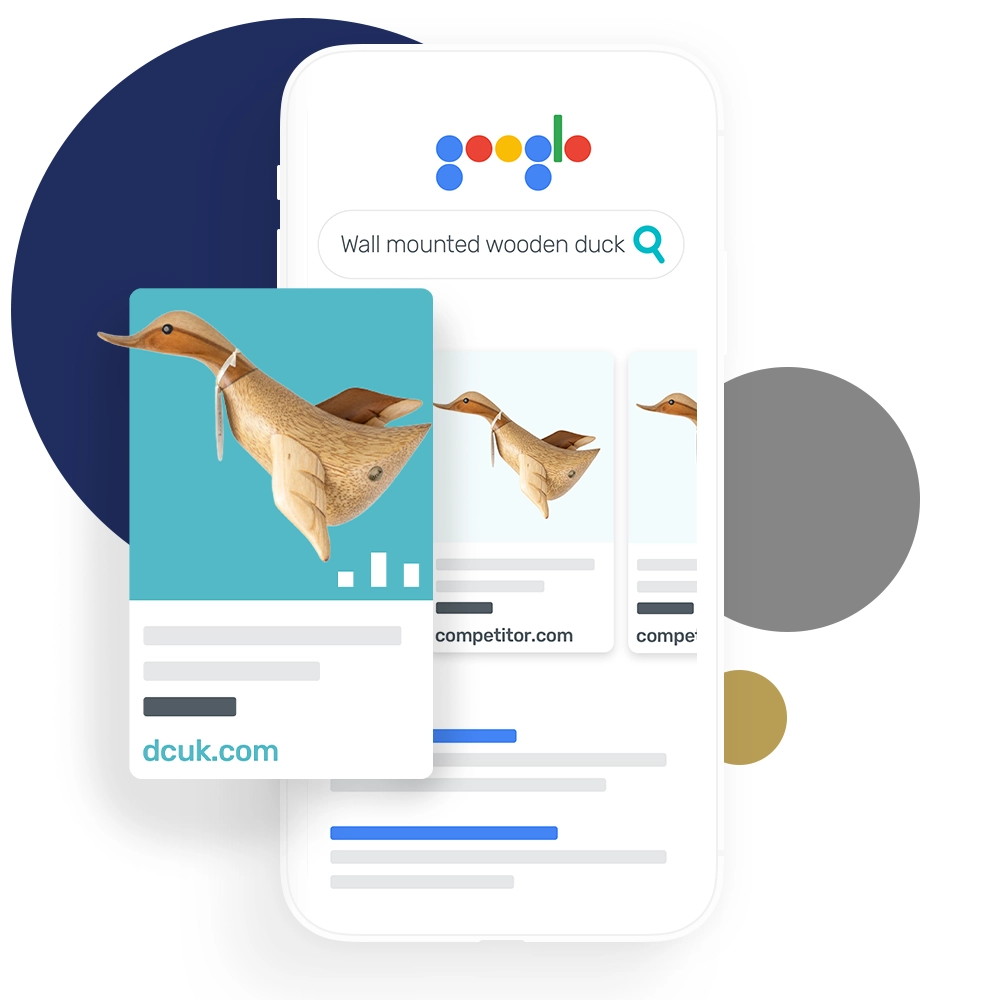 Skilled sculptors and artists meet imaginative designers
The designers at DCUK, The Original Wooden Duck Company, create whimsical designs which are then passed on to their Indonesian team - a group of masterfully skilled sculptors and artists who bring the designs to life.

DCUK helps to keep generations-old traditional handcrafting and painting alive in Indonesia, all while providing memorable and thoughtful pieces to shoppers.

Each DCUK piece is carved by hand and produced using locally harvested bamboo offcuts that would've gone to waste, making DCUK's products charming, high-quality, environmentally friendly, and sustainable.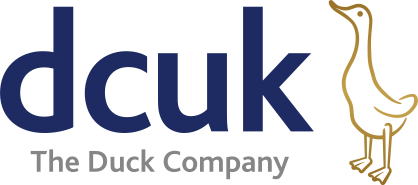 You might also like these case studies
What's limiting your performance?