What does our team do?
We're the day-to-day face of the business. We welcome and onboard new clients while keeping existing ones happy and informed on their account's performance.
We work very closely with our Data Analyst team to ensure our clients receive a seamless service along with data, insight, advice and recommendations to optimise their performance on Google Shopping and hit performance targets.
Why join our team?
We're a collaborative team with a flat structure and lots of support, along with plenty of opportunities for learning, development and career progression.
After an initial training period, you'll be given the freedom to plan your own calendar, and trusted to manage your clients with autonomy. You'll get to take a relationship-first approach, which isn't always possible for account managers.
The businesses we work with are incredibly varied, so you'll get to learn about all sorts of companies and the way they work, from fashion and beauty to office and industrial (and everything in between).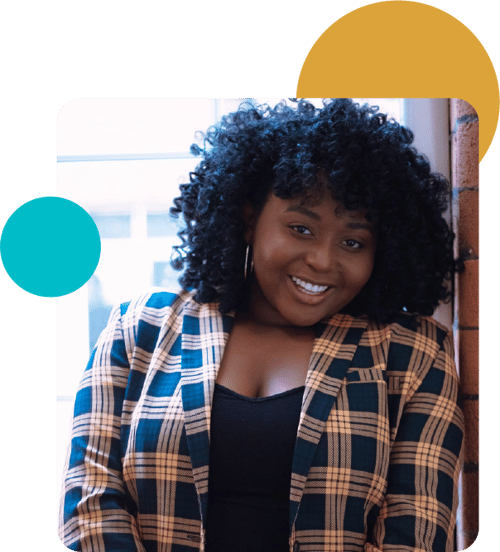 When you think of the perfect candidate for a Client Success Manager I'm sure a cheerleading photographer with a degree in Pharmacy is top of the list. Conventional is far from the journey I've had but it led me into this great role with a fast-growing tech startup in Leeds that supports me to shape the kind of career I want, that takes into account what I want to achieve in life.
Every day is different with Bidnamic and it keeps me on my toes. I enjoy my role in Client Success, and have been given the opportunity to coach others in my team and be a supportive figure for them, while constantly learning new things myself to keep up with trends. I also get to support the Marketing team with case studies and projects.
I started as a Business Development Executive, having previously worked in hospitality where I developed my customer service skills. I thought these would be transferable to the new job - and I was right. This was my first 'proper job' and I thought it was a really great opportunity to develop my skills and my confidence.
An opportunity arose to move over to the Client Success team. Loving the relationship side of business, I jumped at it and luckily I got the role.
Fast forward another 12 months and I've been made a manager in my role! Tonnes of opportunities have been thrown my way since I've been here - networking events, training newbies, helping with recruitment, and helping with apprenticeship schemes. I've grown so much since joining.