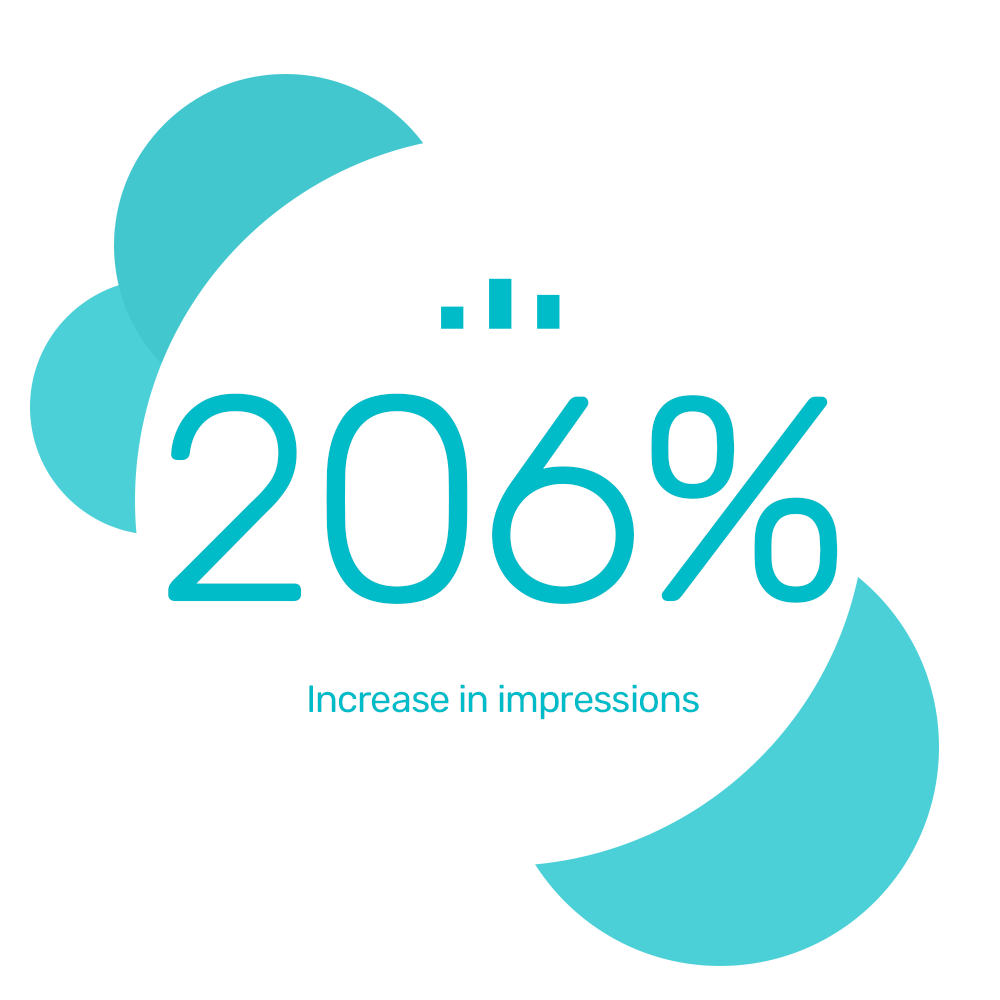 The results
Smiths TV increased impressions by 206%, winning more visibility on the carousel
Since teaming up with Bidnamic, Smiths TV have hit targets and experienced record-breaking results.
Their impressions have increased by an impressive 206% YoY, and their CTR by 69% YoY, improving their visibility massively. This was a result of our automated technology, freeing up their time to focus on other areas of the business. What's more, their clicks have increased by a whopping 417% YoY, and their impression share by 10%.
Overall, we're really pleased with the results Smiths TV have achieved so far, and we can't wait to see what happens next. Watch this space…
The challenge
Smiths TV needed to change their channel management
Smiths TV had previously used Smart Shopping to handle their campaigns but it didn't produce the results they were hoping for. They've since tried managing Google Shopping in-house but due to the time-consuming nature of managing and updating bits, and the retailer was spending too much time on Google Shopping and struggling to focus on other areas of the business.
Smiths TV were eager to remain profitable whilst advertising on Google Shopping. In order to increase their visibility on the carousel without affecting their profitability, they needed a automated bids management solution.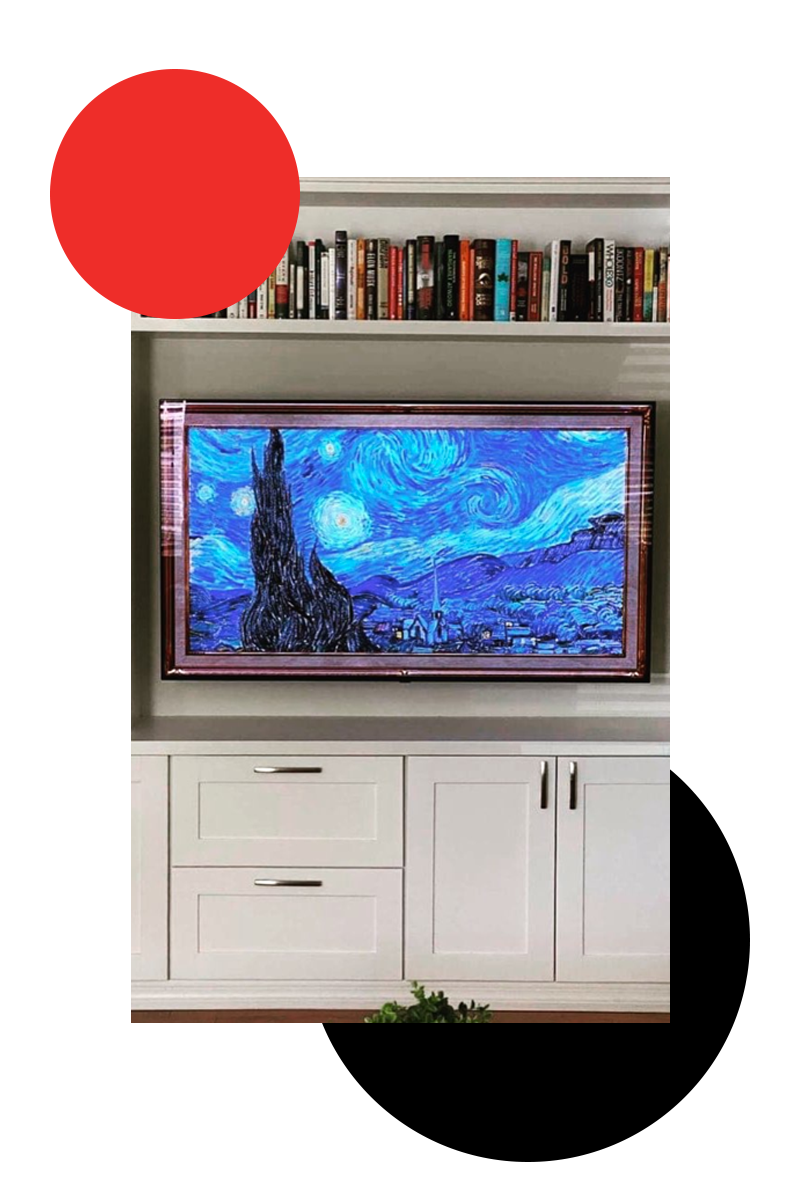 Bidnamic's technology has been a great solution for our Google Shopping. We're pleased with the results, and the service from Ethan and Jordan has been fantastic throughout.
The solution
Bidnamic's approach combines machine learning with human thinking
Our machine learning platform operates at an individual SKU level, enabling us to apply new, accurate CPCs when things like AOV and CR fluctuate. This automated process takes on the time-consuming task of manual bidding, leaving retailers more time focus on other areas of their business.
Our service comes with a human touch: our Client Success team provides weekly consultations to discuss account performance and answer any questions in regards to Google Shopping. Unlike Smart Shopping, we return our clients' campaign performance data untouched to their personalised, real-time dashboard in their Data Studio account, so they never miss out on invaluable performance and search term data.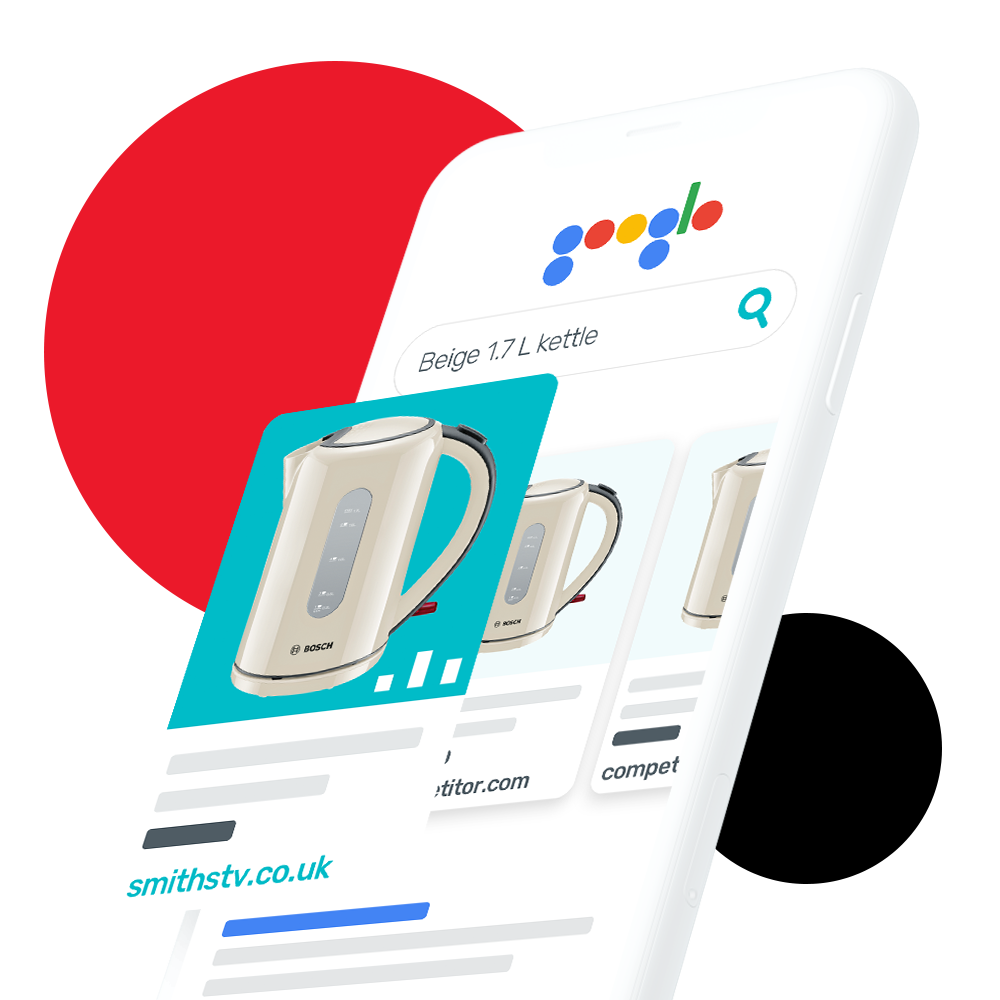 The scoop
Family-run TV sellers with an award-winning website
Established over 100 years ago, Smiths TV is a family-run business, selling a range of TVs, home entertainment, white goods, and many other products from leading manufacturers.
Many of their customers are regulars who return year after year, never disappointed with their high quality products and excellent service. Their award-winning website won "Best Website" at the IER Awards in 2015 beating 50 other retailers for its great content, design and navigation.

You might also like these case studies
What's limiting your performance?