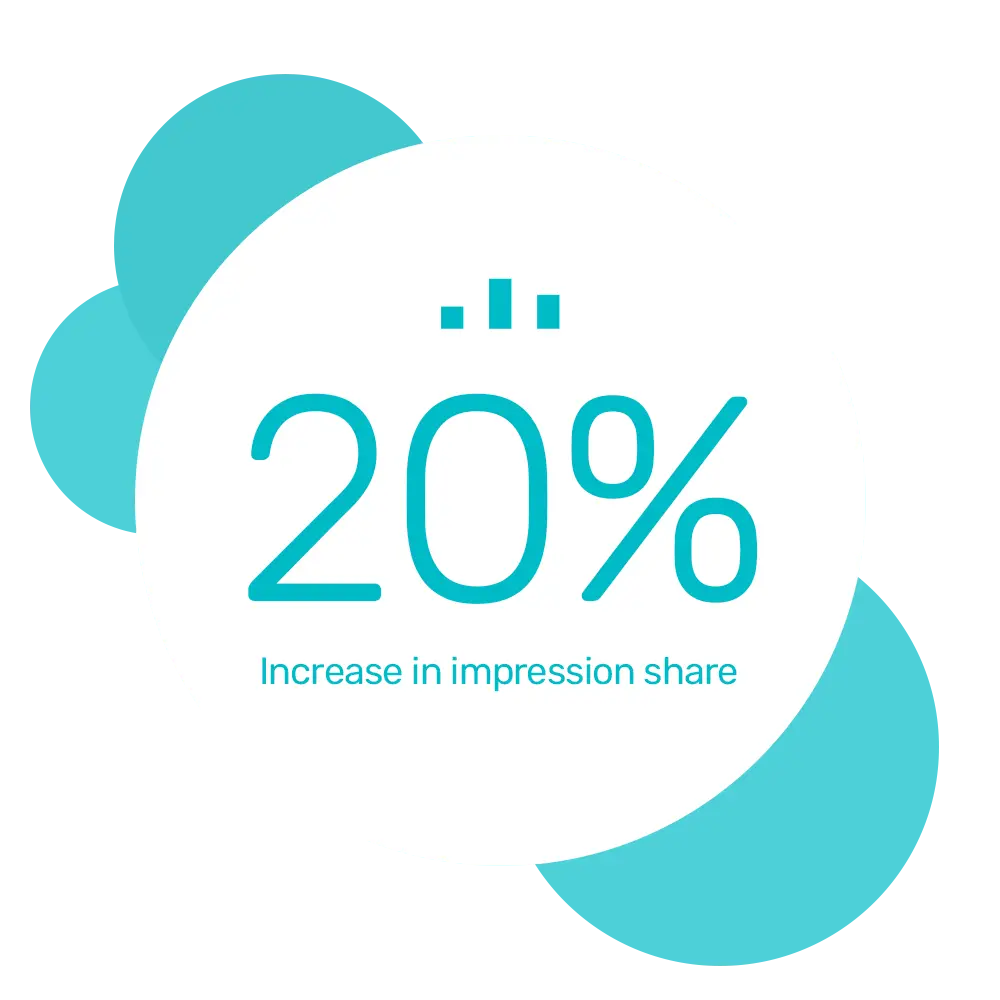 An increase in ROAS and visibility at a lower cost
Through working with us, Just Kampers has scaled its Shopping channel and gained more data insight than ever, all while improving visibility. Our technology platform has increased their impression share by 20% YoY (year-on-year), and ROAS by 19%.

This improvement comes at a 22% decrease in cost YoY, highlighting our ability to get the most visibility for the best possible bid price.

With more data available through our comprehensive dashboard, Just Kampers can adjust budgets with data-driven insights to keep scaling its Shopping channel.





Just Kampers needed to make the most of seasonal periods
Just Kampers wanted to utilise machine learning to make their Google Shopping channel more profitable and to scale their revenue.

The business is very seasonal and shifts towards camping equipment as the seasons change. This means their needs differ depending on the time of year, and Just Kampers wanted to ensure it maximised performance at the most opportune times.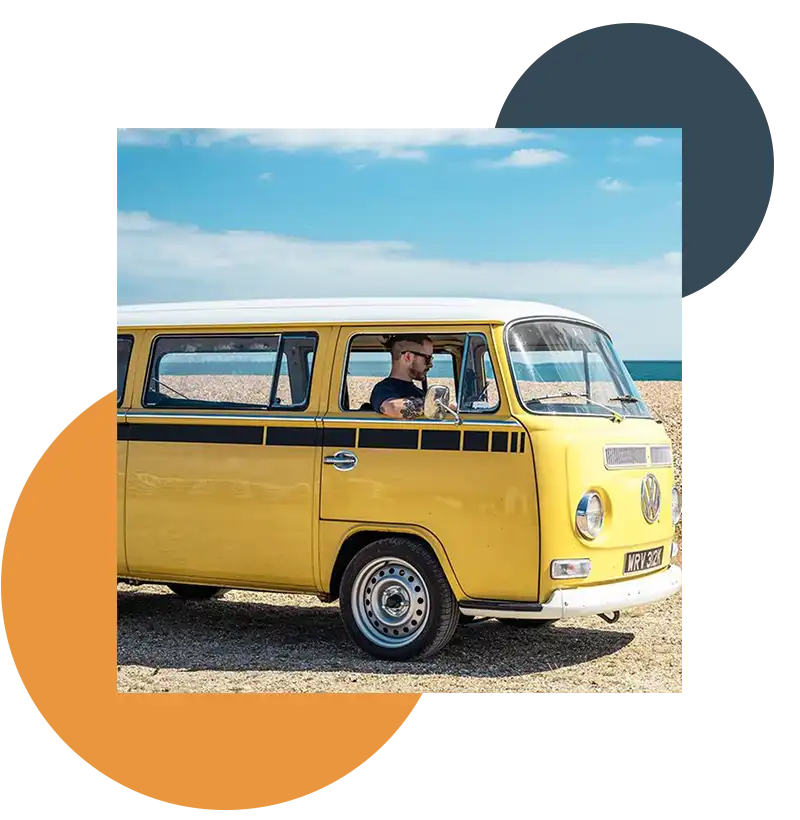 Bidnamic has helped us to increase our visibility on Google Shopping - something very important to us, especially during seasonal periods. We've been able to take advantage of our most popular times and increase performance.


Advanced machine learning, transparent data, and bidding partitions
Our client needed an automated machine learning platform to scale their Shopping channel successfully. Our technology works 27/7, responding to fluctuations in traffic and adjusting bids accordingly. This helps our clients get visibility on the Shopping carousel for the most affordable bid price.

We offer transparent data to our clients available on a Data Dashboard, and our clients benefit from actionable search data as well as valuable insight sessions with their Client Success Manager. We've also helped Just Kampers with dedicated bidding partitions for both seasonal and promotional campaigns, letting them make the most of profitable periods.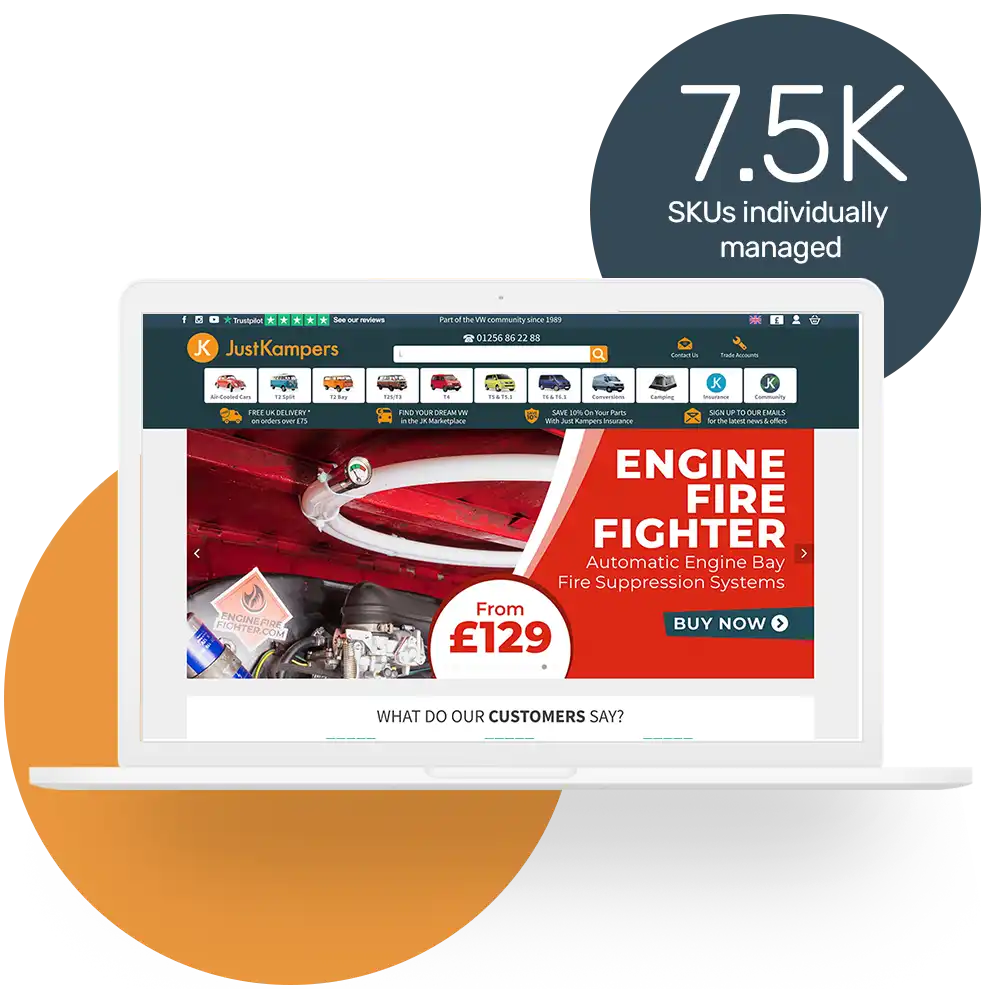 Volkswagen fanatics who provide world-class service
Just Kampers was founded in 1989 and started off as a 'one-man band', specialising in repairing and maintaining campers. Fast forward to the present, and Just Kampers is a leading mail-order parts business offering thousands of different products for over 25 different vehicles.

The people at Just Kampers are passionate about what they do: they're Volkswagen enthusiasts and it shows. With lots of staff owning VWs themselves, there's a wealth of knowledge and expertise, making them a supplier you know you can trust.

You might also like these case studies
What's limiting your performance?