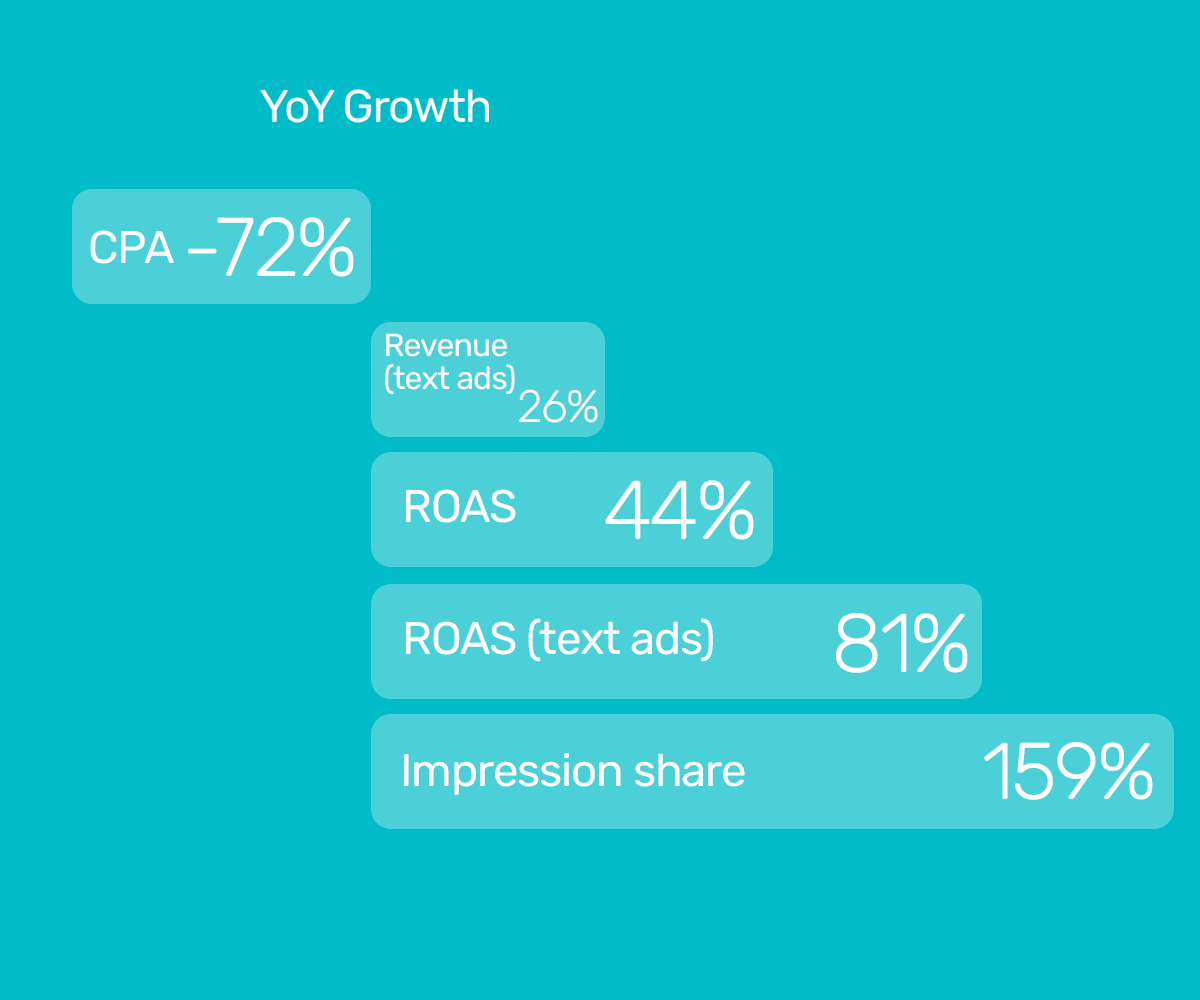 The results
Engel Coolers increase their ROAS by 44% YoY with machine learning, human thinking
Swapping out Google's Smart Shopping for Bidnamic's automated technology has enabled Engel Coolers to scale their business, making significant online growth.
Since onboarding with Bidnamic, Engel witnessed a ROAS growth of 44% YoY, a conversion rate growth by 75% YoY, with 152% more conversions YoY - all the while cutting CPA by 72% YoY.
Engel Coolers originally selected Bidnamic to run their bid management on Google Shopping. Following significant successes through the channel, Engel enquired about add-on features, looking to entrust Bidnamic with additional channel management.
Bidnamic has since become a full service growth partner for Engel Coolers, managing text ads and Bing ads too. Through text ads, ROAS has boosted 26%, revenue has increased 81%, and conversions have grown 22% with Bidnamic's help. Confident in our technology and Client Success team, Engel Coolers reduced weekly calls to monthly catch-ups.
The challenge
Time intensive and poor performance led Chris to growth-curbing Smart Shopping
Engel Coolers were struggling to achieve profitable returns, or to scale their activity on Google Shopping. With hundreds of SKUs, bid management had become too time intensive, and campaign performance remained poor.
In a bid for success with product listing ads, the team turned to Google Smart Shopping (which has since been replaced with Performance Max). Despite its automated bidding, Engel Coolers were unable to retrieve performance data from their account or understand where their SKUs were displayed. This data "blackboxing" was proving to be a blocker to Engel Coolers, and their goal of scaling the account through the channel.
Chris was looking for a way to make Google Shopping a profitable platform and a key channel in their ecommerce approach, measuring success by the volume of profitable conversions made.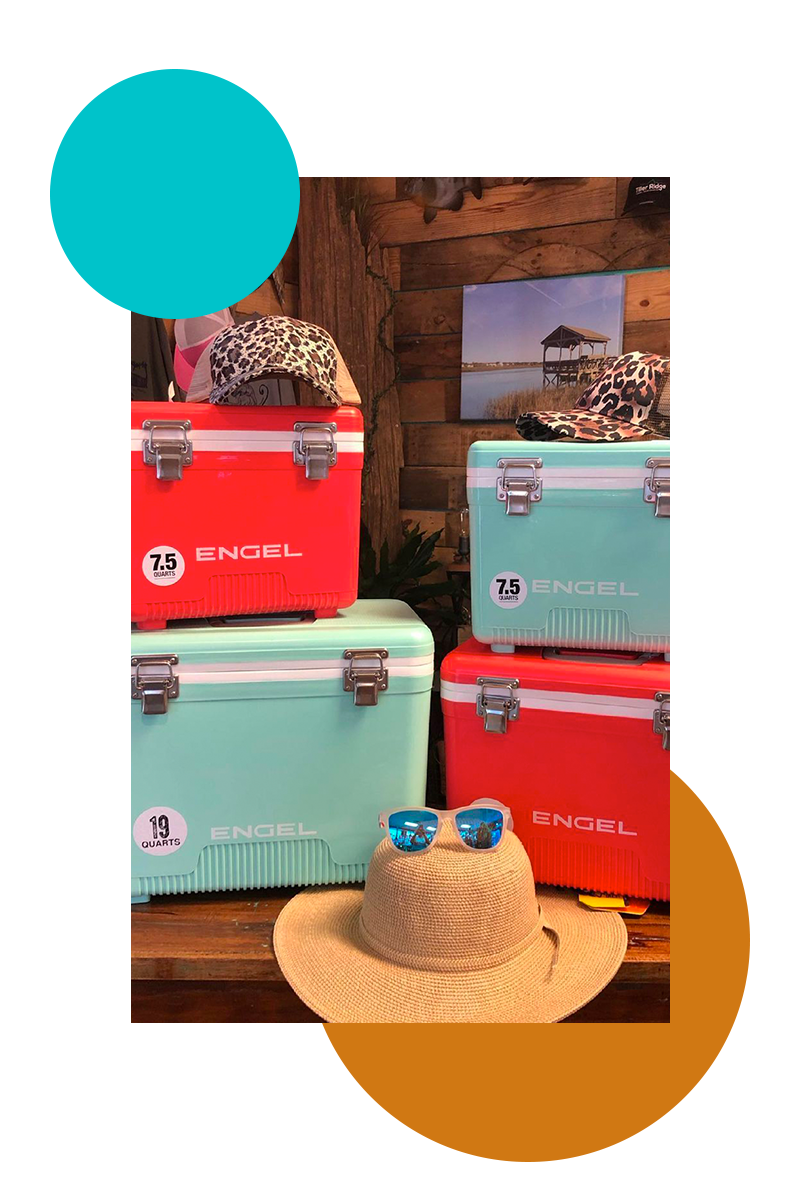 Choosing Bidnamic has helped us totally transform our Google Shopping campaigns and grow our online approach during the global pandemic. Henry and Ethan are supportive and knowledgeable: having Bidnamic run our Search Ads and Bing as well has freed up our time as a business.
The solution
Automated bid management and analysis, combined with human expertise and support
Having experienced the ease of automation in their bidding approach, Engel Coolers needed a solution that encompasses AI-based bidding. Bidnamic's technology runs at a granular, SKU level, to avoid under- or overbidding, preventing wasted ad spend.
Our automation runs all day, every day, constantly analyzing over 108 base variables to determine the real-time performance of each SKU to assign a new "true bid value".
What's more, our Client Success team works closely with clients, scheduling weekly calls and educational masterclasses. With regular consultation and continuous support it's easier to advise our clients on how Google Shopping works, how to optimise feeds, and how to manage targets and spend.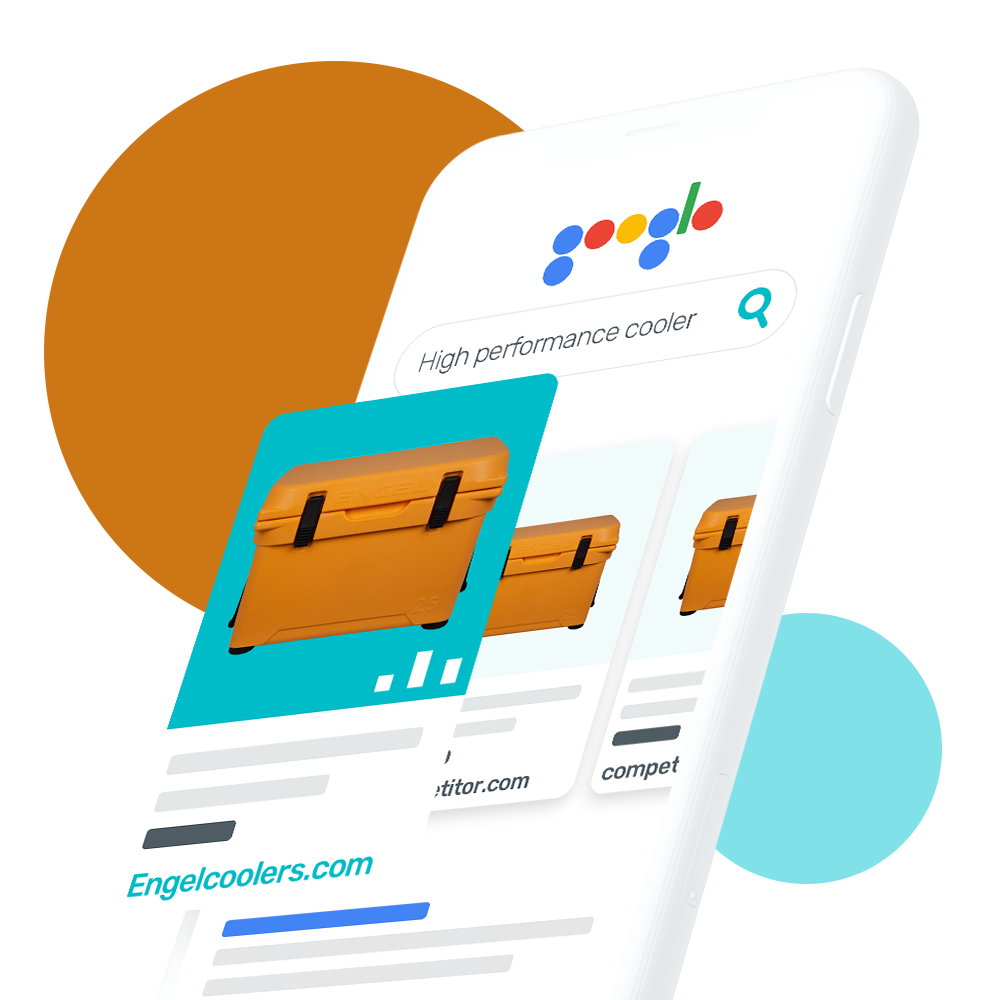 The scoop
The gold standard in high-performance, durable and affordable coolers
Since 1962, Engel has been the pioneer in cooling & portable refrigeration, providing the best in high-performance, durable, and affordable coolers to anyone. Their catalogue spans every conceivable type of cooler and more: hard, soft, and drybox coolers, live bait coolers, and even portable fridges and freezers, as well as a whole host of tupperware and accessories.
Our team first met and got to know Engel ecommerce director, Chris Holloway, at Etail West - an ecommerce expo in California - in early 2020. After some serious meetings (followed by a number of drinks) Engel Coolers onboarded with Bidnamic at the onset of a global pandemic, which would restrict the entire population to their homes for months at a time.
Engel Coolers were able to make their product available to medical professionals to store and provide vaccines.

You might also like these case studies
What's limiting your performance?