Impact in Numbers
113%

Revenue growth

86% Increase in conversions
27% Impression share increase
The scoop
All about matching, Instagrammable products
Best friends Jess Lancaster and Charlotte Stagg had dreamt of establishing a joint business venture since they met at school. In 2015 the best friends established Coconut Lane, the online go-to for chic lifestyle and fashion accessories targeting girls of the 21st century.

The head-strong pair were adamant to kick-start their business from their own savings, and grow the business without investment, grafting hard to reach success with their tight knit team.

Their site stocks tech accessories, lifestyle pieces, beauty and more, centred around pop culture and social media. All about matching, Instagrammable products, Coconut Lane aims to inspire and motivate women, and they have created an online community which spreads positivity and kindness.

Coconut Lane joined Bidnamic in 2019, and has experienced significant growth ever since.

The challenge
Improving visibility on Google Shopping whilst maintaining a profitable ROAS
Before choosing Bidnamic, Coconut Lane had very little data, and like a lot of retailers, they weren't spending enough on Google Shopping to gain visibility for their products. Whilst their social media game was strong and their brand awareness sky-high thanks to influencer marketing, their performance on Google Shopping needed a 21st-century update.
Coconut Lane needed a solution that would ensure they were appearing in the top search position for the most profitable clicks and not just the searches for their own brand. With 6,000 products, bid changes and observation had long gone beyond what humans can manage.
Following continued growth, Lancaster and Stagg created additional lines (Coconut Lane The Label and Cocogym) and established sister brand Cocopup. The number of SKUs had grown, and so had their popularity, but could their Google Shopping performance reflect that?
Bidnamic's platform works really well for Coconut Lane and I feel very happy with the relationship. We have a great account manager who helps us to understand how to improve ROAS at a product level.
The solution
Automated bid management technology with a human touch
Bidnamic's high-frequency platform automates bid management on Google Shopping, cutting back the Marketing Manager's time spent on the platform. Our technology runs 24/7, continuously analysing your bids and actioning a new CPC where necessary. Our automation considers 108 base variables, as well as the purchase intent of each individual shopper using historical and real-time product data.
For retailers utilising influencer marketing, it's all the more important: when your audience hop from social media to Google to search their idol's latest accessories, your ad will be waiting for that purchase-ready traffic. Retailers like Coconut Lane can expect Bidnamic's Targeted Search Term feature, enabling your brand to single out highly performing search terms and bid more aggressively to win their clicks.
What's more, our acclaimed Client Success team provides each client a dedicated account manager, scheduling weekly calls to feedback performance, advise strategy, and help clients learn more about Google's advertising toolkit.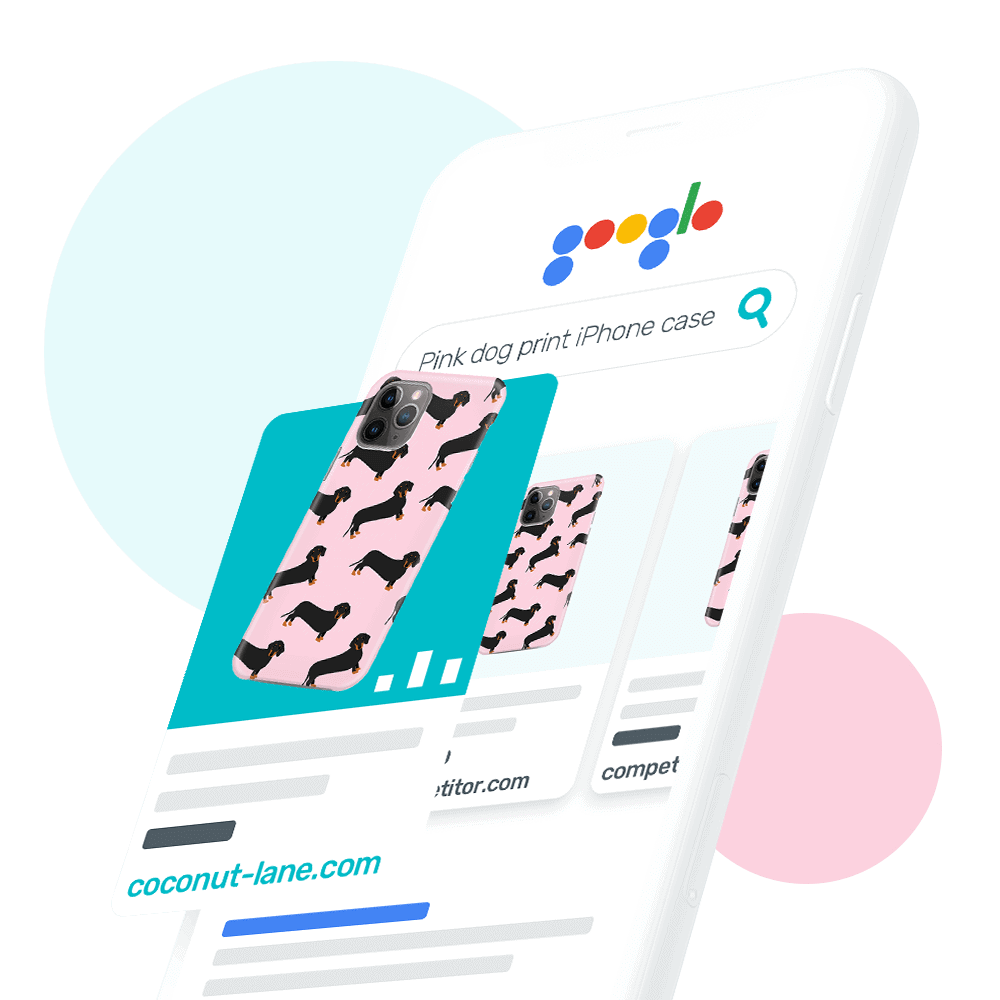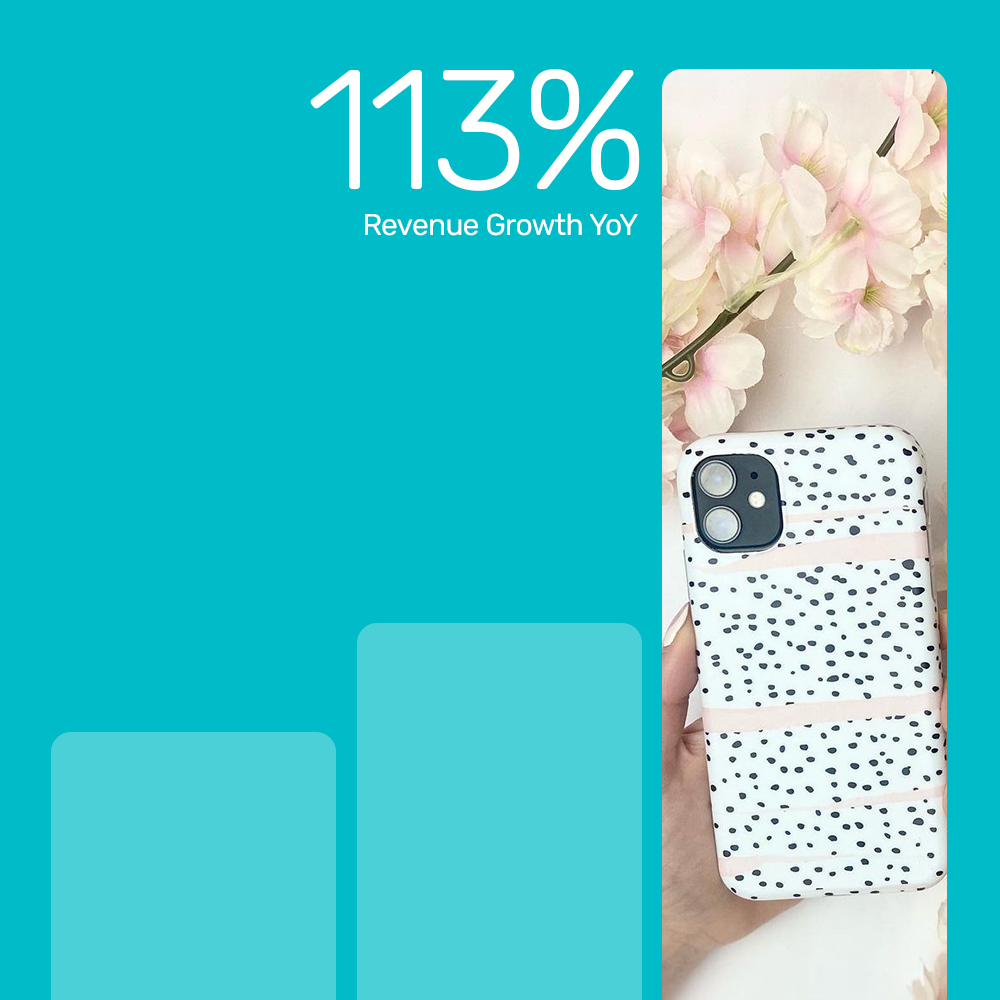 The results
Coconut Lane sees conversions grow 86% YoY with Bidnamic's machine learning technology
Coconut Lane continues to see growth on Google Shopping, with revenue growing 113%, and conversion rate reaching 24%, both YoY. Visibility on the platform has also grown, achieving 27% impression share. Bidnamic's automation enabled Coconut Lane to cut costs on unprofitable traffic, and redirect them to purchase ready clicks.
Following continued success, Coconut Lane chose Bidnamic to manage Shopping ads for sister brand, Cocopup: clicks through Google Shopping grew 12% MoM, whilst revenue and conversions both grew 10% MoM.
Coconut Lane elected to use Bidnamic's CSS on top of standard bid management. YoY data shows conversion rate increased by 31% and ROAS was boosted 27%, all the while cutting CPA by 22%. Google Shopping offers a 20% discount on CSS bids, promoting performance for clients with multiple accounts at Bidnamic.
You might also like these case studies
What's limiting your performance?