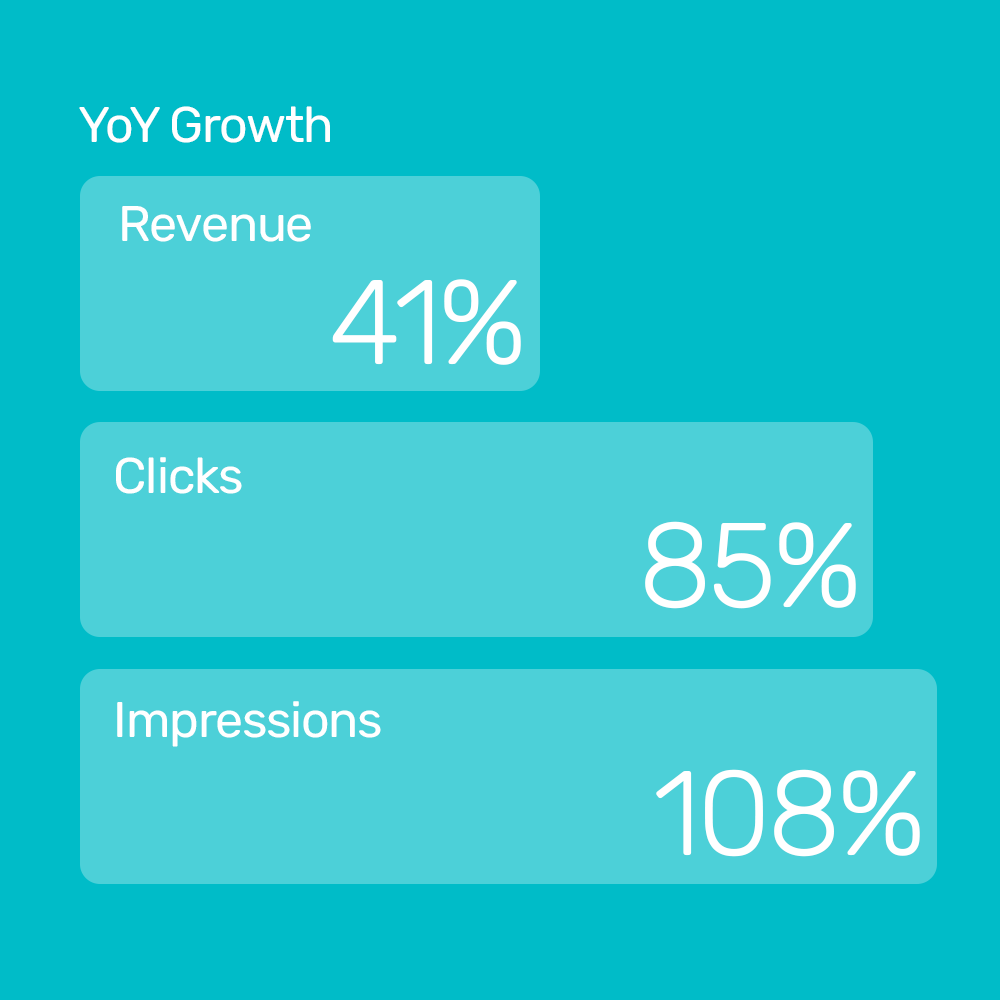 The results
An increase in impressions and clicks led to a boost in revenue
With our machine learning technology, The Sign Shed experienced a boost of 108% in impressions alongside an increase of 85% in clicks year-on-year (YoY). Our automated solution made sure that products were shown to a larger audience of interested shoppers, which helped to boost conversions by 36%.
The client wanted their profitability to increase as their Shopping channel grew. Our technology has helped them achieve this goal, increasing their revenue by 41% YoY.
The challenge
Growth was a barrier to finding profitability on Google Shopping
The Sign Shed faced a common challenge when it came to Google Shopping: growth. The channel can be difficult to navigate and see results without solid management, so it can often be seen as unprofitable. To achieve visibility and growth, granular management is required. This is often an impossible task to do manually, especially for businesses with a large number of SKUs in their product catalogue to do manually.
The Sign Shed wanted to scale their Shopping channel into a profitable part of its business and to grow its presence on the Shopping carousel to improve conversions and revenue.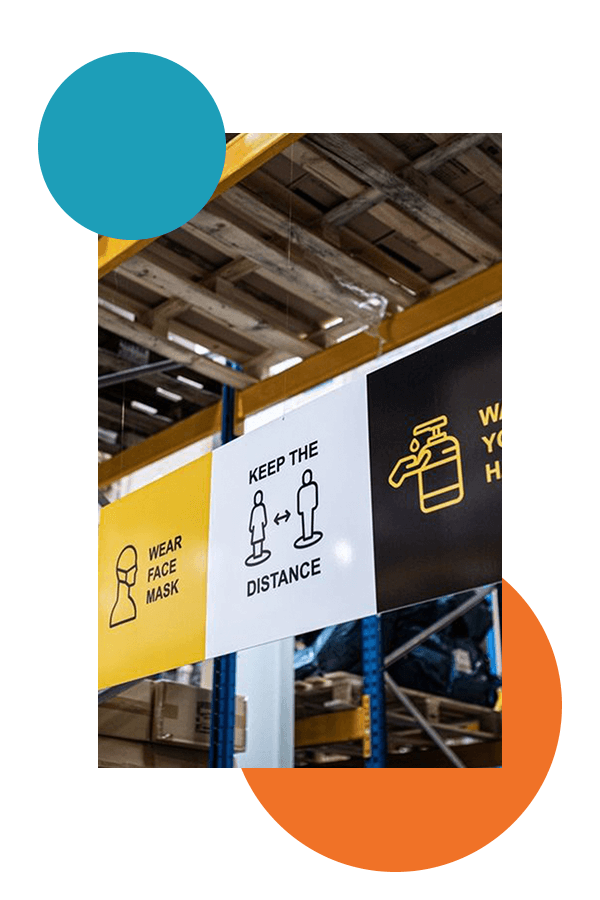 We've seen growth from our Google Shopping channel that has also improved our revenue, and are happy with the personalised service we've received from Bidnamic.
The solution
A machine learning approach to boost visibility and growth
The client needed a solution that would help boost their growth on Google Shopping. Our Targeted Search Term technology allows us to identify high-converting search queries and bid more aggressively for them. This helps us to get products in front of the most interested shoppers, increasing growth and visibility on the Shopping carousel.
We also provide transparent data through a comprehensive data dashboard drawing real-time data from the Merchant Center. This keeps our clients informed of their campaign performance at all times and lets them know where their ad budget is going. All of this information is also reviewed with their Client Success Manager on a regular basis, providing a time for strategy and results to be discussed.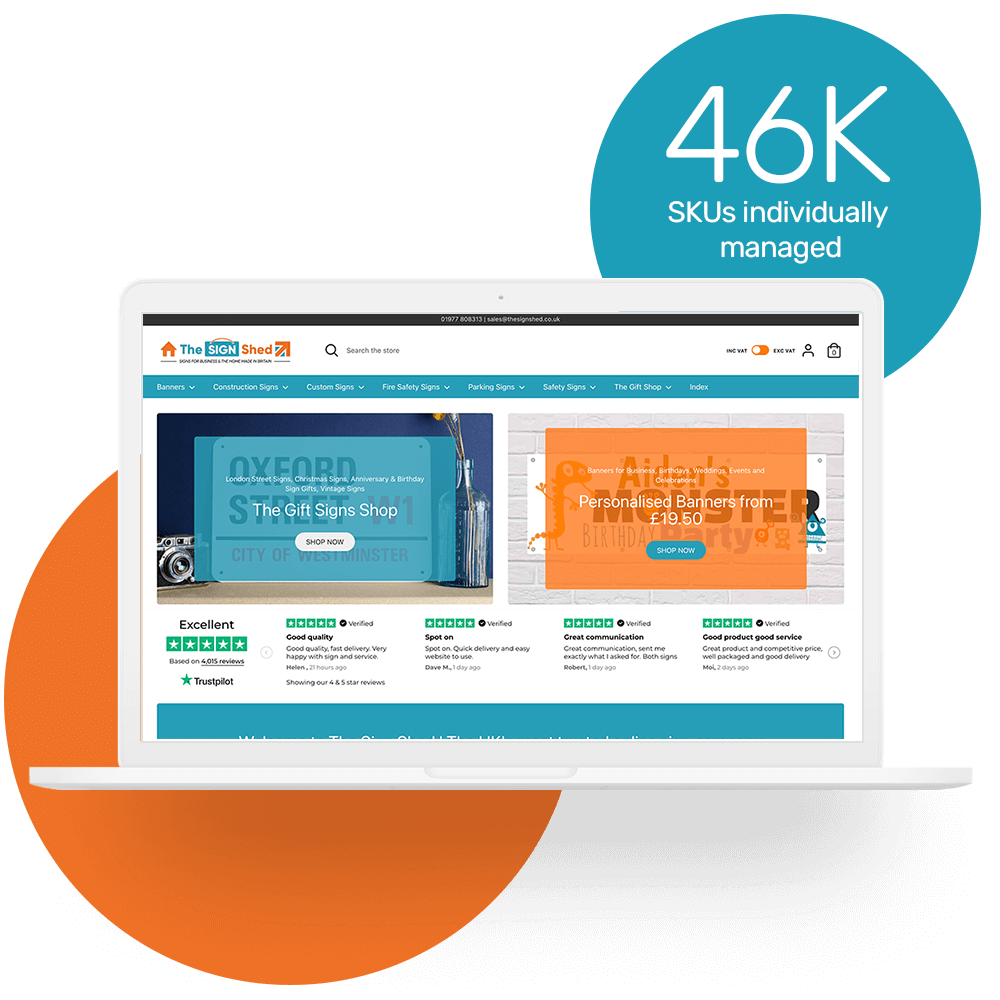 The scoop
Need quality signage with a quick turnaround? The Sign Shed has you covered
Made in Yorkshire, The Sign Shed is one of the country's fastest-growing suppliers of safety signs. They offer a personal service that has attracted clients such as the NHS and the National Trust, and offer a fast turnaround of just one to two days.
The Sign Shed goes above and beyond their competitors, offering affordable prices and bulk discounts for customers, making them a number one choice for businesses needing high-quality signage with fast, reliable delivery.

You might also like these case studies
What's limiting your performance?