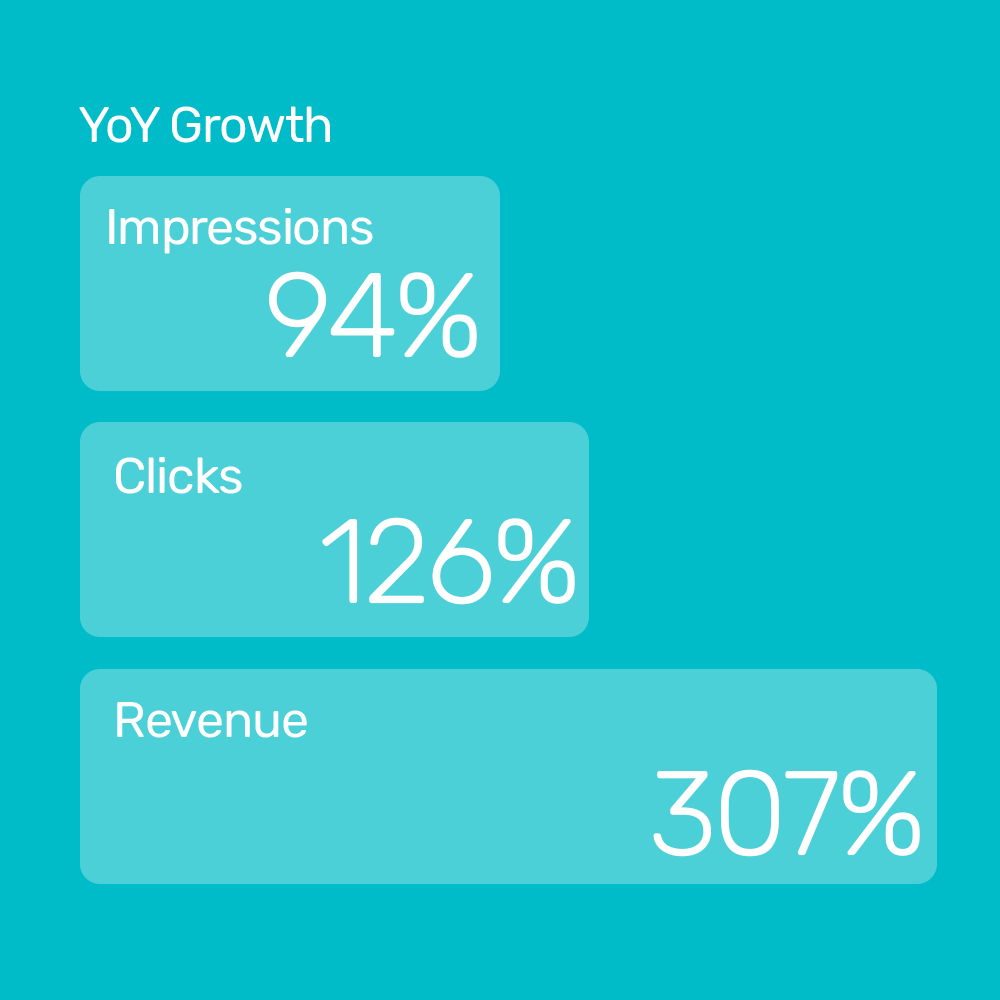 The results
Bidnamic's technology helped increase revenue on Google Shopping by 307% and increased clicks by 126%
Burhan, the owner of Rhino Hitch's marketing agency Clients Near Me, worked in close collaboration with Bidnamic to optimize campaigns and increase revenue. The client was happy to put their trust in our technology, and in doing so achieved brilliant results.
Since joining Bidnamic in May of 2020, Rhino Hitch has experienced a 307% increase in revenue and has seen a 43% increase in ROAS, both YoY.
Alongside this, ad impressions have increased by 94% and have seen a 126% increase in clicks YoY. Our machine learning platform has been able to increase visibility on the Google Shopping carousel, and attract interested shoppers with high purchase intent, in turn helping to increase revenue for Rhino Hitch.
The challenge
Rhino Hitch found Google Shopping unprofitable and wanted to get more out of their experience
Before working with us, Rhino Hitch was struggling to extract value from Google Shopping. They found the platform difficult to use and implement successfully, making them negligible profit from the channel.
The truck hitch business needed help turning their Shopping channel into something that would help serve their business and drive profit, seeking an automated solution for time-intensive Google Shopping management.
Rhino Hitch wanted a solution that would take the stress of manual bidding and Google Shopping management off their shoulders. Their marketing agency, Client Near Me, decided to put their trust in Bidnamic's machine learning platform to improve the profitability of their Google Shopping channel.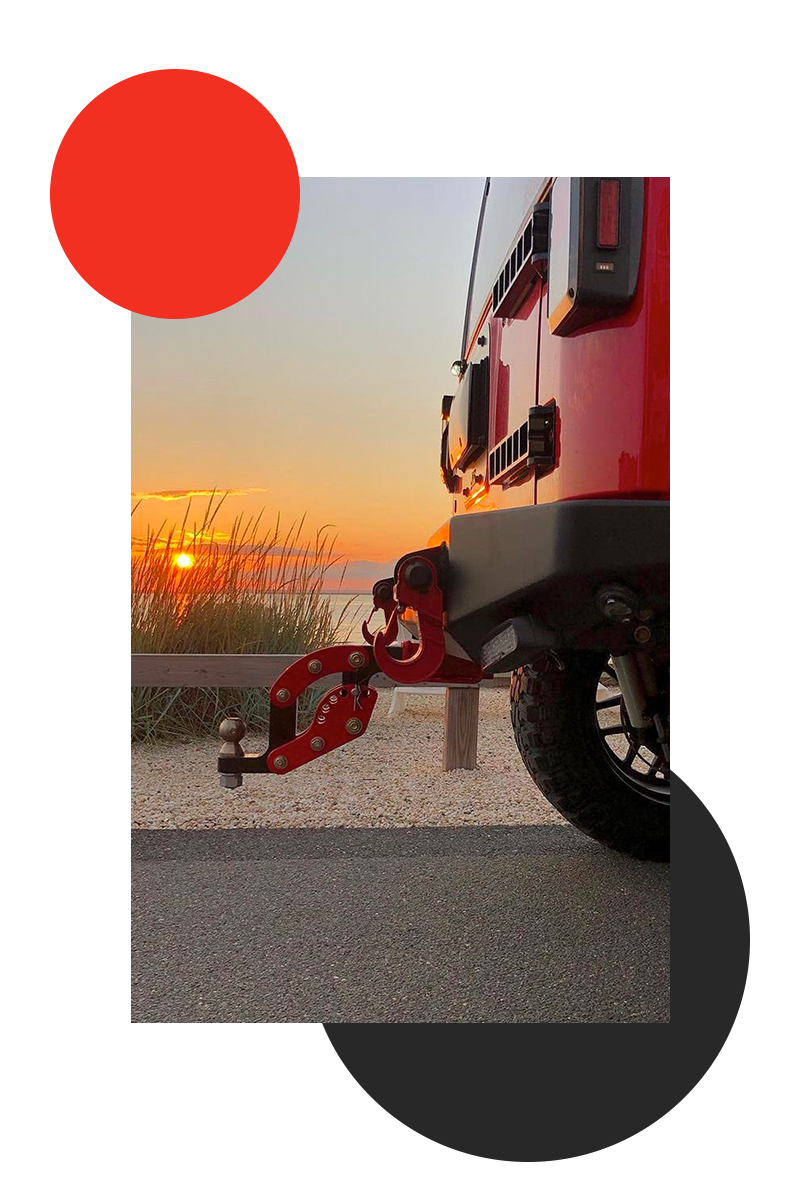 Bidnamic's technology provides sophisticated bid management for our clients, enabling us to focus on other areas of concern.
The solution
An automated solution to let you focus on other aspects of your business
Bidnamic's technology uses Targeted Search Terms (TSTs) alongside SKU-level bidding to increase visibility on the shopping carousel while maintaining ROAS. Our platform bids aggressively on search queries with high purchase intent using real-time data, collected 24/7.
This enables us to fully automate the time-intensive tasks of bid management, so our clients can concentrate on other aspects of their businesses. It allows our bidding to react to any market fluctuations, helping our clients make the most out of surging search trends as soon as they happen.
On top of all that, Bidnamic's Client Success team is available anytime to answer questions related to our clients' PPC campaigns. The team schedule weekly consultations to gather information about the intricate details of a business, and use this information to inform and optimize campaigns.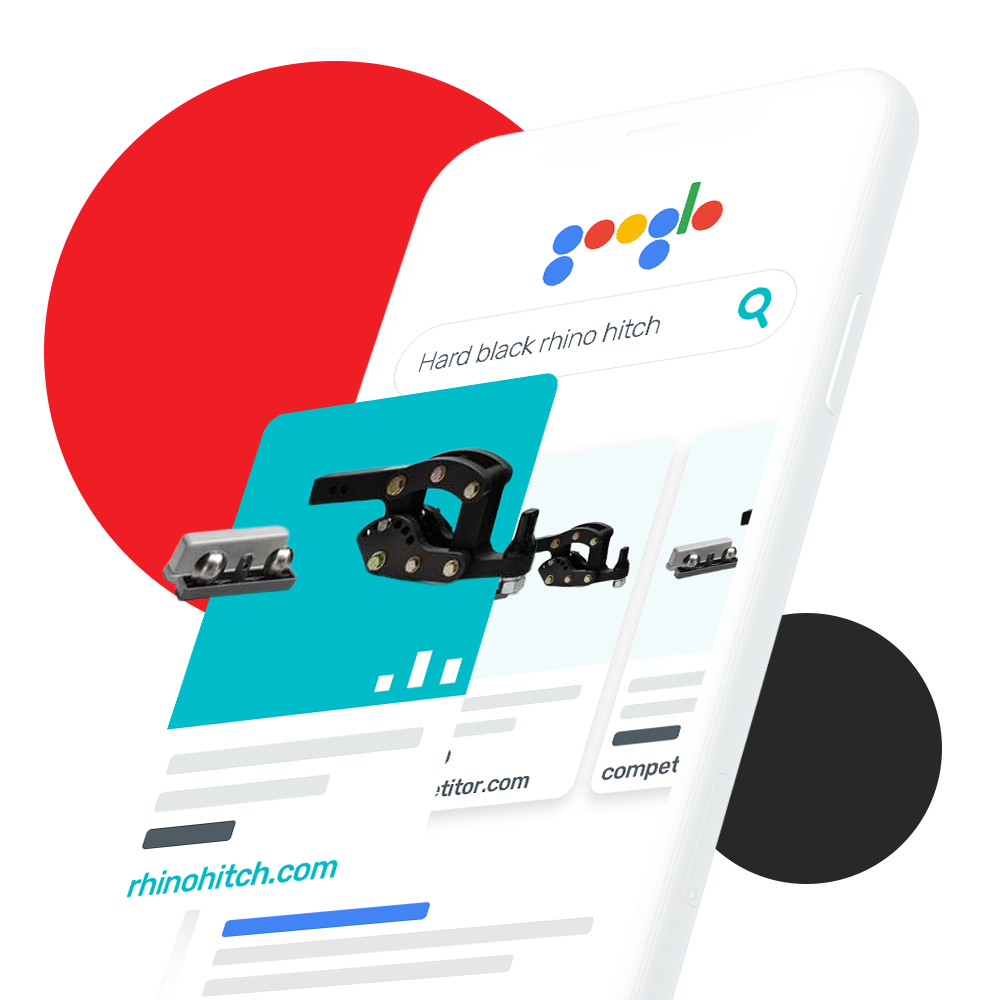 The scoop
Perfecters of the modern-day tow hitch wanted to maximize their Google Shopping channel potential
Rhino Hitch is the best at what they do: their in-house manufacturing process ensures high quality, and they're confident that what they craft makes truck owners' lives easier.
Located in Salt Lake City, Utah, Rhino Hitch provides truck owners with quality products that last a lifetime. From the process of cutting their parts and product assembly to boxing and shipping, Rhino Hitch takes pride in making sure they know everything about their products, positioning them as a highly reputable business in the world of truck hitches.
You might also like these case studies
What's limiting your performance?