What's so good about working here?
We won't bore you with buzzwords. All we'll say is that we're a friendly bunch that likes to get stuff done. Join us and you'll be joining a talented, passionate and ambitious team delivering a world-class technology platform and service that helps our ecommerce clients win at Google Shopping.
We're a fast-growing global business with big plans, so you can grow your career here pretty fast too. People are trusted to get on with things, while receiving as much guidance and support as they need.
But we're not all work work work work work. We like to have fun too. We've got the obligatory startup beer and pizza thing going on. But we've also got a book club. Whatever floats your boat.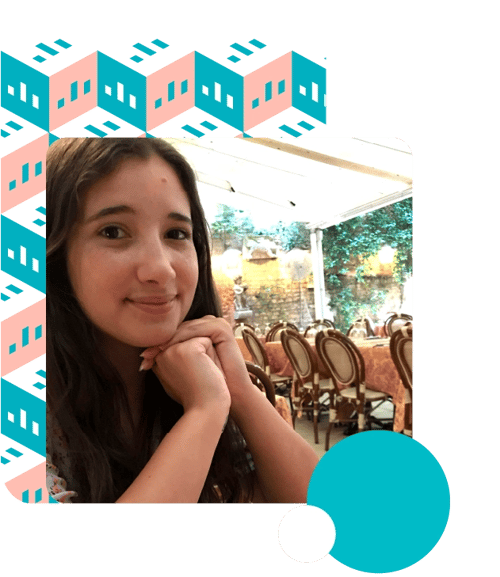 Amber's story
I graduated from my masters degree in Astrophysics during the pandemic, which wasn't exactly the best time to be a graduate. I used my unintended year off to learn more coding while working in retail and applying for data analyst jobs. At Bidnamic I've been able to apply my analytical skills in lots of ways.
The team has been amazing and has grown so much since I joined. I enjoy training our new employees and being trusted to manage tough projects. The management team here have given me so many opportunities to grow, including training in coding, visualisation and data presentation, and taking a pastoral lead in the team, as well as organising team bonding events such as our Bidnamic Book Club!
What I like most about Bidnamic is the way the team interacts with each other. I get to work with some of my closest friends.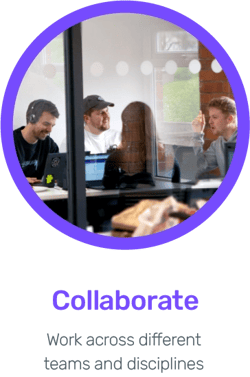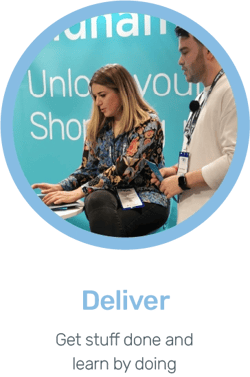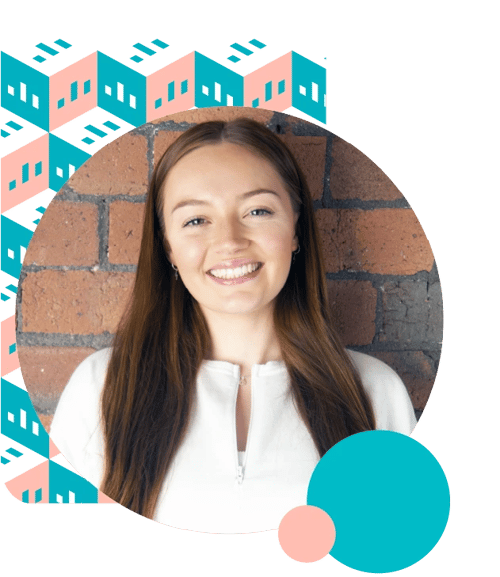 Chelsie's story
I joined Bidnamic after working in a hospitality role where I struggled to achieve a healthy work-life balance. I liked what Bidnamic had to offer in comparison to my previous role. Not only did it offer a great balance, with the ability to work from home when needed, but it also gave me the opportunity to progress at a fast pace and develop my managerial skills.
I joined as a Business Development Executive and within a year I've progressed into my dream position, doing training and recruitment. I feel a great sense of purpose in this role as I'm able to teach and guide our new recruits through their first few months in the business, which is extremely rewarding.
I'm so excited to see where Bidnamic will take me in the coming years. I want to thank everyone here who took a chance on me and helped me progress!
Some of the humans behind the magic
Working at Bidnamic is such an invigorating experience, It's a blessing to be surrounded by team members who have such significant experience and knowledge, it breeds an environment of mutual respect, cooporation and drives a Kaizen mentality.
I love the culture we have created at Bidnamic because every single employee is valued and their voices are heard. I have grown with the company and I'm always encouraged to become the best I can be through constant support and training.
There are many complex engineering challenges and working with like minded people makes them very rewarding to solve. I've always enjoyed working on scaling systems and there is no short of that here at Bidnamic.
Working at Bidnamic has allowed me the freedom to grow in my role, the continuous training and collaborative environment allows everyone to get to the next level. The respect and teamwork is phenomenal.
Bidnamic is a great place to work, I've been given the training and opportunity to grow in my career. We have the freedom to plan our day and be flexible, whether it's working from home or coming into the office to collaborate.
Working at Bidnamic has given me the opportunity to take ownership of valuable projects from day one, whilst having the constant support of a friendly and knowledgeable team. The rapid growth that Bidnamic enjoys means that there is always something interesting to be working on!
A forward-thinking company with a huge emphasis on the development of Bidnamic staff and continuous training to help build employees from the ground up to be the best they can be.
At Bidnamic, we don't simply log in, knuckle down, and clock out.
We're not "a family" (yuck) but every single person finds their place, and our social relationships don't end at 5pm.