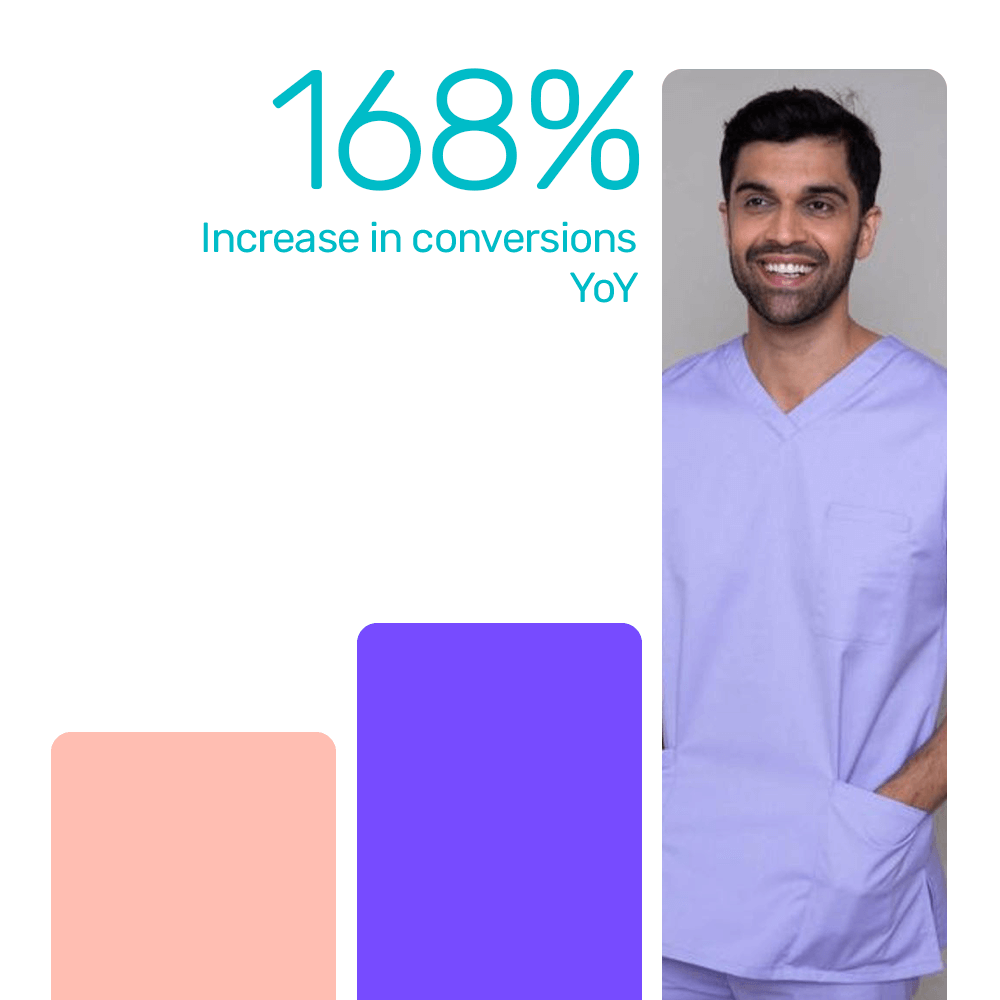 The results
Increased visibility led to a sharp increase in revenue
Having worked with Bidnamic, Uniforms4Healthcare saw an increase of 107% clicks year-on-year (YoY). This uptick in visibility helped to boost both revenue and conversions, by 139% and 168% respectively.
With the help of our automated technology, our client achieved these results while also spending 39% less on CPC YoY, helping to boost their ROAS by 89%.
The challenge
Without data insight, Uniforms4Healthcare struggled to scale their Shopping channel
Like many businesses, Uniforms4Healthcare was struggling to gain valuable insight into the data they were getting about their Google Shopping campaigns. Without data, optimisation becomes a difficult task. You also lack information about where your ad budget is going and what's working or not working in terms of campaign performance.
Without this data, Uniforms4Healthcare struggled to maximise their Shopping channel. They needed a solution that would increase profitability and also provide them with transparent data.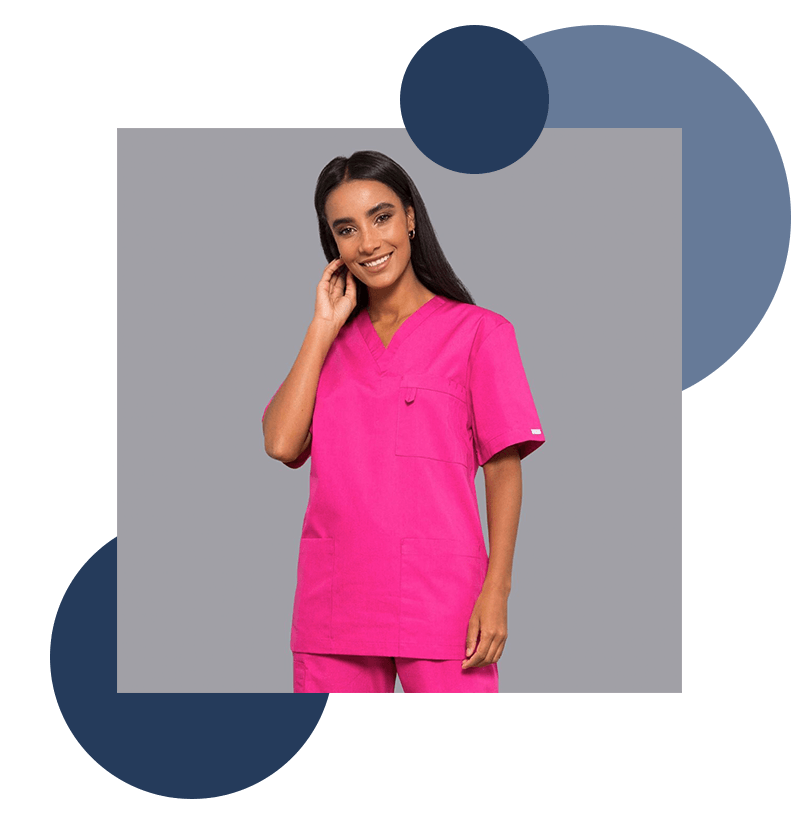 Since working with Bidnamic, we've been impressed by the visibility we've gained and the transparency of the data they provide. We're now seeing record revenue figures and profits from their impressive work
The solution
Data transparency with increased visibility
Uniforms4Healthcare needed full access to their campaign data. Bidnamic's machine learning platform comes with a transparent data dashboard for our clients to look at whenever they want to. Our Google Shopping experts are also on hand for any questions or concerns regarding performance.
To help boost visibility, our technology works to identify high-intent search queries. We then bid more aggressively on these keywords with the aim of targeting the most interested shoppers. Our platform runs 24/7 and reacts to peaks and troughs in search traffic, finding the most profitable bid price for our clients while maximising visibility.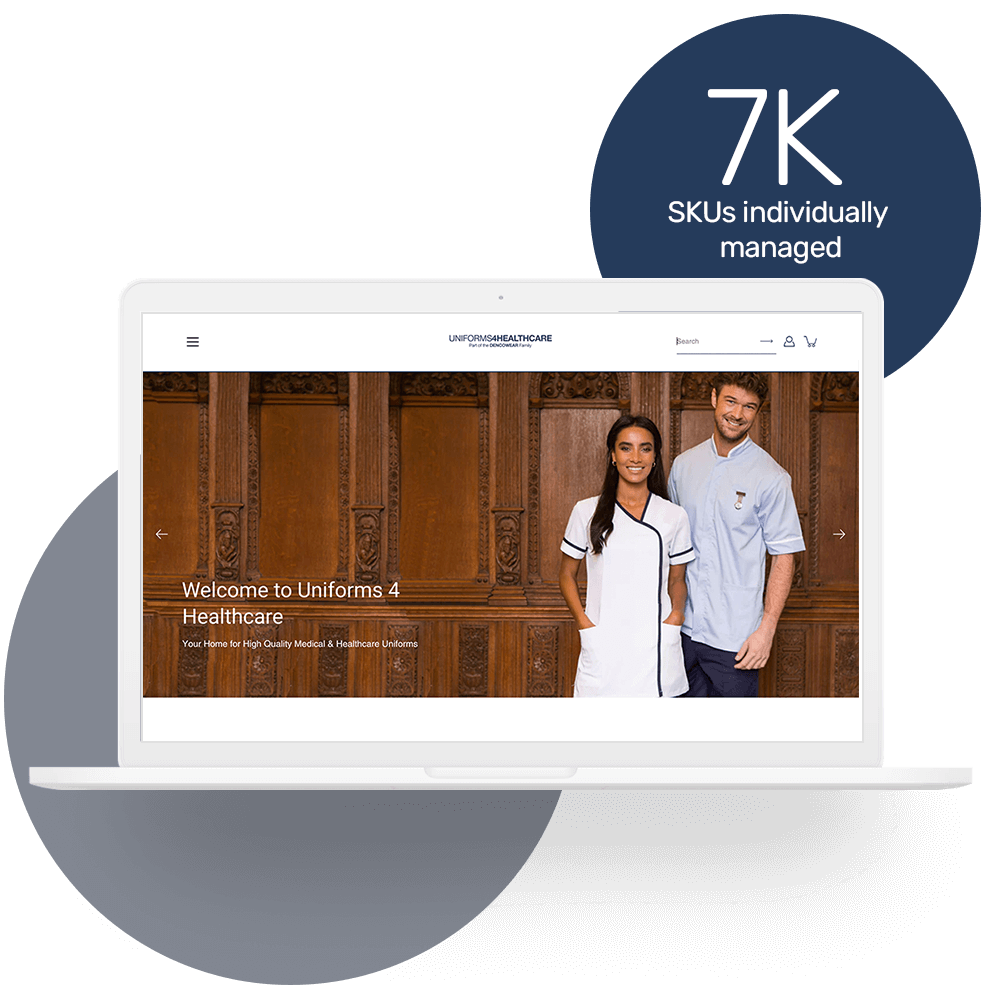 The scoop
Durable and innovative designs for healthcare professionals
Since 1966, Uniforms4Healthcare has been at the forefront of cutting-edge designs for healthcare professionals - they even introduced the first dental coat to the UK!
Their range of clothing has been showcased in care homes, cosmetic surgeries, dental clinics, and hotels throughout the UK. Uniforms4Healthcare understands that having the correct image is a fundamental part of a successful business, and this comes across through their high-quality range of products.

You might also like these case studies
What's limiting your performance?