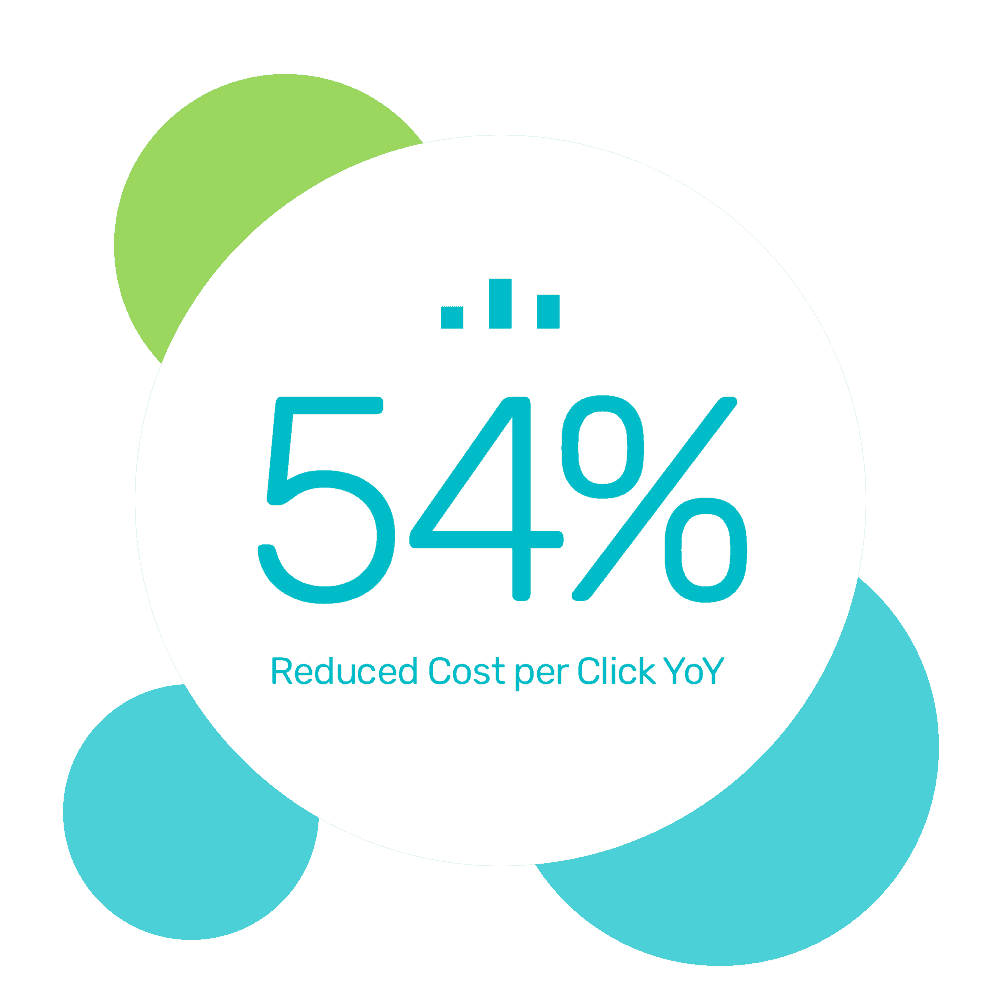 The results
Reduced CPC by 54%
By focusing the majority of ad spend on the higher purchase intent terms specific to higher value products, spending was optimized for bids that were more likely to convert, as opposed to generic, low purchase intent search terms. This unique way of bidding meant we have been able to reduce the CPC for Kitchen Restock by 54%.
Bidnamic also increased year on year revenue by 25% and increased ROAS by 33%.
The challenge
Push higher ticket items without compromising ROAS
After successfully selling their lower ticket items online Kitchen Restock wanted to push their higher ticket items and catering-focused products. They needed a solution that would be able to target specific search terms on a high-frequency level in order to optimize their Google Shopping potential.
Gaining exposure is one of the most important things for many businesses starting online, and Kitchen Restock wanted to ensure they were visible for their higher purchase intent search terms while still able to make a profit. Before partnering with Bidnamic they used Smart Shopping (which has since been replaced with Performance Max). Since Smart Shopping is a 'black box', they didn't have access to important data such as negative search terms that can help them to understand their customers better and help with other marketing campaigns.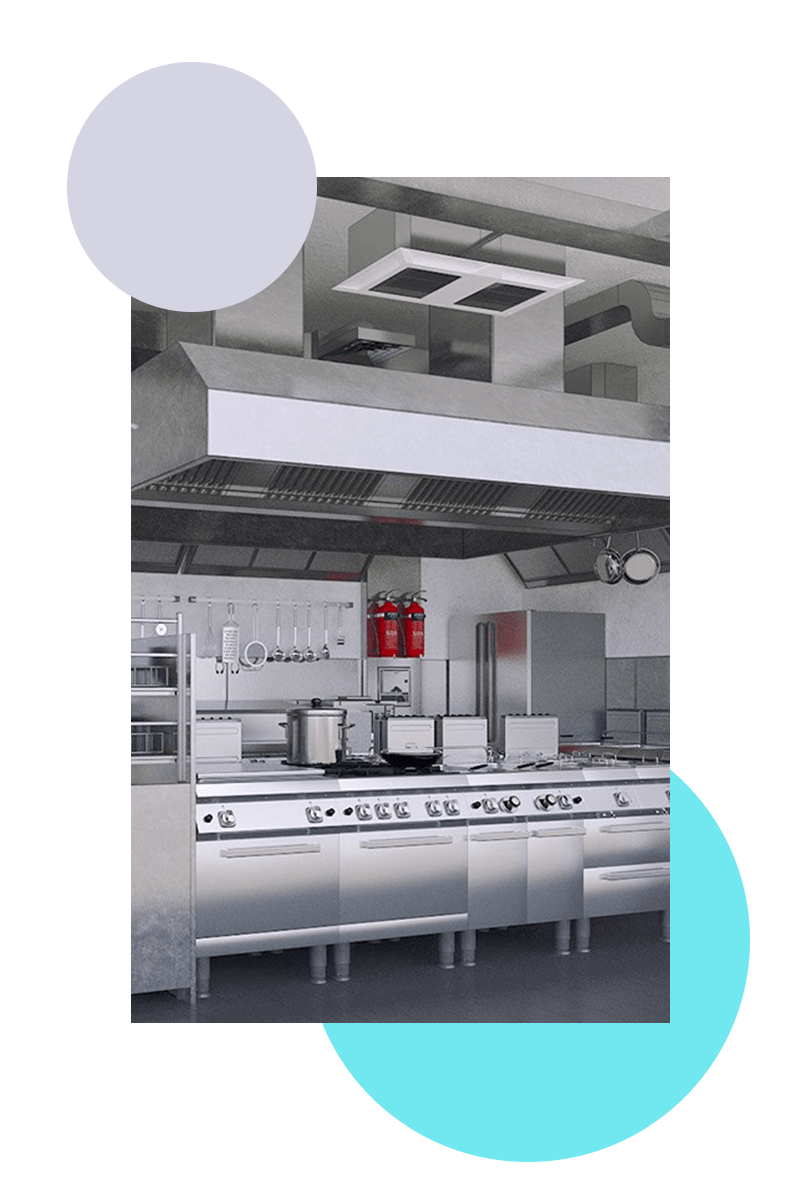 Bidnamic offers a great service that automates our Google Shopping better than Google Smart Shopping and with increased transparency. Bidnamic bids for Kitchen Restock and not for Google. We also get great customer service from the Bidnamic team with personalized support, especially Henry who does a great job.
The solution
Manage product bids on a high frequency, individual SKU level
By using Bidnamic's targeted search term algorithm Kitchen Restock were able to bid more on search terms that had a high probability of converting, such as high purchase intent search terms: often long-tail keywords that a potential customer has copied and pasted from another website to do a price comparison before purchasing.
The Client Success team has worked with Jesse and the Kitchen Restock team for a long time, during which they have shared data and insights from Google Shopping, and Kitchen Restock have been able to apply what they've learned to grow other areas of the business.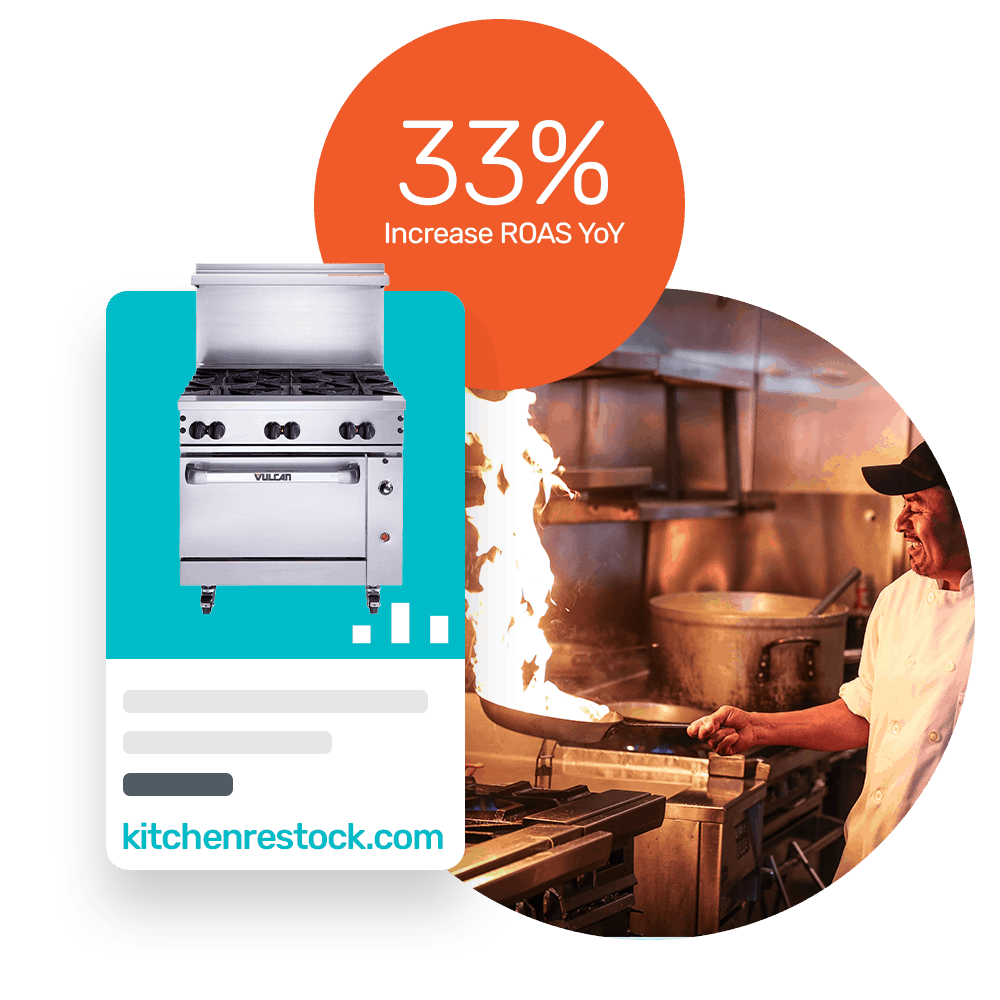 The scoop
Veteran US retailer of top brand restaurant equipment and supplies raises online game
Kitchen Restock is a leader in restaurant equipment and supplies, They're proud authorized dealers of top brands such as True Refrigeration, Manitowoc Ice Machines, Blodgett Commercial Ovens, and many more.
Having been in business for over 30 years, Kitchen Restock wanted to step up their online marketing and increase revenue through Google Shopping.

You might also like these case studies
What's limiting your performance?