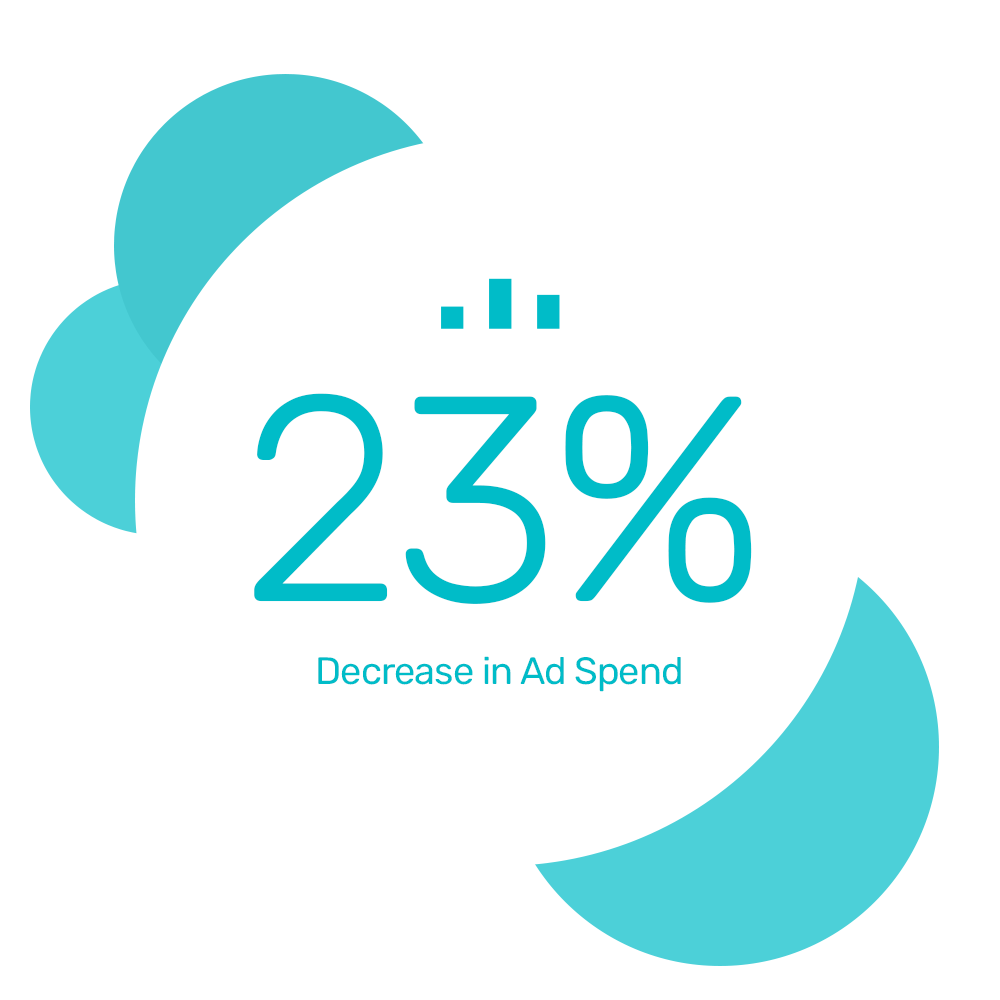 The results
Total site revenue increased by 27% and website visitors rose by 54%
Our machine learning platform increased ROAS by 14% YoY, all while reducing costs on Google Shopping by 23%. Since this was all fully automated, it has freed up time for our client to focus on other aspects of their business.
Sarah's new Google Shopping channel is now responsible for increasing total revenue by 27% and is her largest channel for paid advertising. The number of users coming to her website has also increased by 54%. All of this was achieved while maintaining a profitable ROAS for her business.
With continuous learning and optimisation, we've increased ROAS while lowering the average CPC of ads by 11%, making the channel more profitable while limiting wasted ad budget.
The challenge
With no experience with Google Shopping, profitability was a big concern
Sarah had never utilised Google Shopping as an advertising channel and was concerned that it wouldn't be as profitable as other potential platforms.
Google Shopping can be confusing and intimidating, especially if you want to make it as profitable as possible.
Sarah's shop also has around 3,500 SKUs in the product catalogue and the thought of manual management was daunting.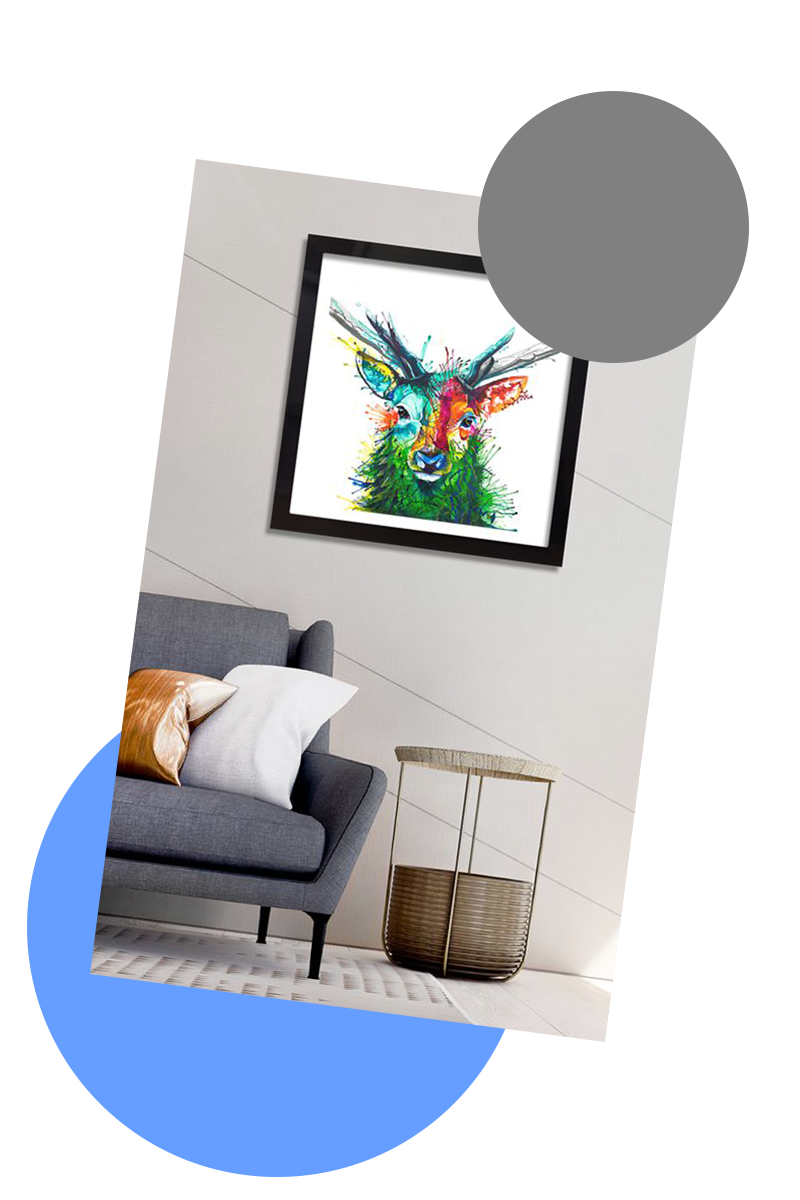 Bidnamic has helped Google Shopping become a profitable channel for my business. I can spend time focusing on my craft and providing high-quality work without worrying about bid management.
The solution
Automated bidding influenced by machine learning
Ecommerce stores with a large number of SKUs simply cannot be managed manually - it's too time-consuming for any human to effectively manage. Bidnamic's technology platform automates the bidding process and does this on a granular SKU level, giving precious time back to our clients.
Our technology uses machine learning algorithms to adjust CPC in real-time depending on search traffic fluctuations. This prevents us from under or overbidding on SKUs so that the best place on the Shopping carousel is achieved without wasting ad budget.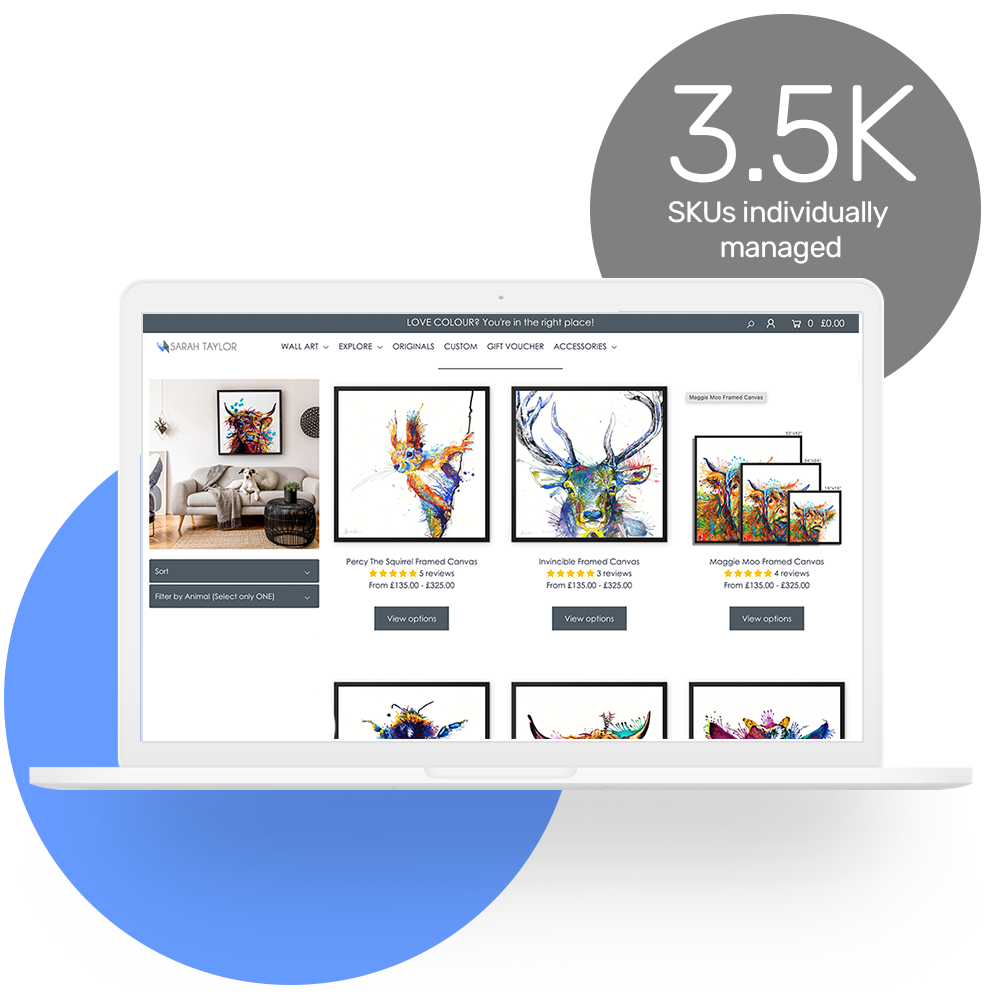 The scoop
The Cumbria-based artist offers unique animal portraiture in a distinctive style
Based in Cumbria, UK, contemporary wildlife artist Sarah Taylor provides brightly coloured paintings with a distinctive graphic style. With a background in both graphic design and illustration, Sarah employs geometric patterns and vivid colours to create unique paintings of beloved animals. The artist herself is passionate about animals and creates paintings for others who share the same sentiment.
Both the art prints and canvases sold by Sarah are of high-quality craftsmanship. People can even commission custom paintings for unique pieces of original artwork to showcase in their homes.

You might also like these case studies
What's limiting your performance?