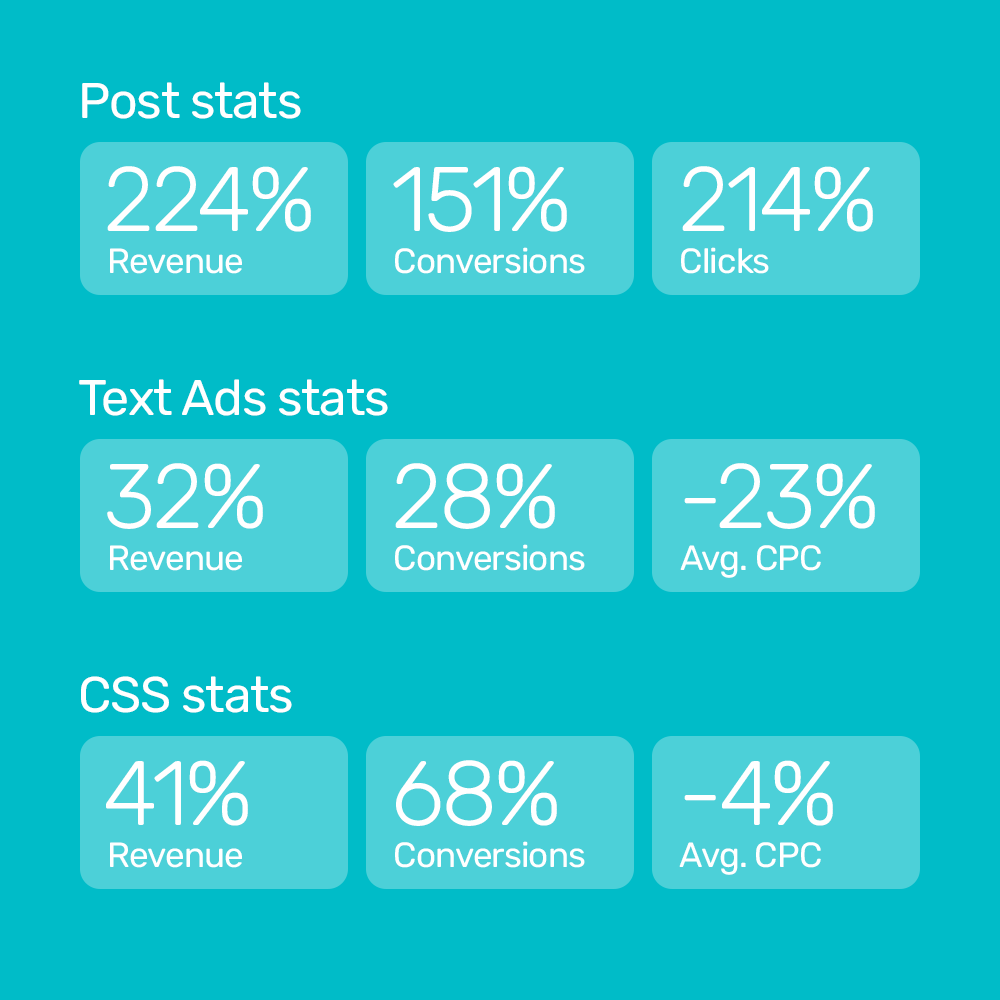 The results
Holcros grow Google Shopping revenue 224% with Bidnamic's machine-learning technology: adopts add-on Bidnamic features
Bidnamic has helped grow Google Shopping revenue by 224%, conversions by 151% and clicks by 214% through Google Shopping ads.
Satisfied with their Google Shopping growth, Holcros appointed Bidnamic to manage additional channels including text ads, Bing ads, and Bidnamic's own CSS offering.
With our unlimited search term and performance data feedback, we've helped improve Bing ads and text ads for Holcros. As for Bing ads, ROAS has grown 117%, revenue has grown 12%, and conversions have increased by 11%.
Non-branded text ads traffic has more than doubled utilising search term learnings from Google Shopping, resulting in a 32% revenue growth and a 28% increase in conversions - all whilst cutting the average CPC by 23%.
Finally, Bidnamic's CSS has helped drive an additional 41% revenue, 68% more conversions, and 10% more ROAS.
The challenge
Group bidding calculates bids using average values, driving average results
The team at Holcros were manually managing their Google Shopping campaigns in-house. Achieving positive results, Holcros felt their performance on Google Shopping was satisfactory.
Group bidding is widely considered a best practice for marketers manually managing their Google Shopping bids. Realistically, this practice asks marketers to use broad averages to determine a CPC for tens, hundreds, and even thousands of SKUs, risking wasted ad spend and profitability.
After discovering their performance data at a SKU-level, the team knew they could scale their account and achieve greater success through Google Shopping.
However, an inability to dedicate round-the-clock bid management and CPC analysis was preventing Holcros from reaching these new goals.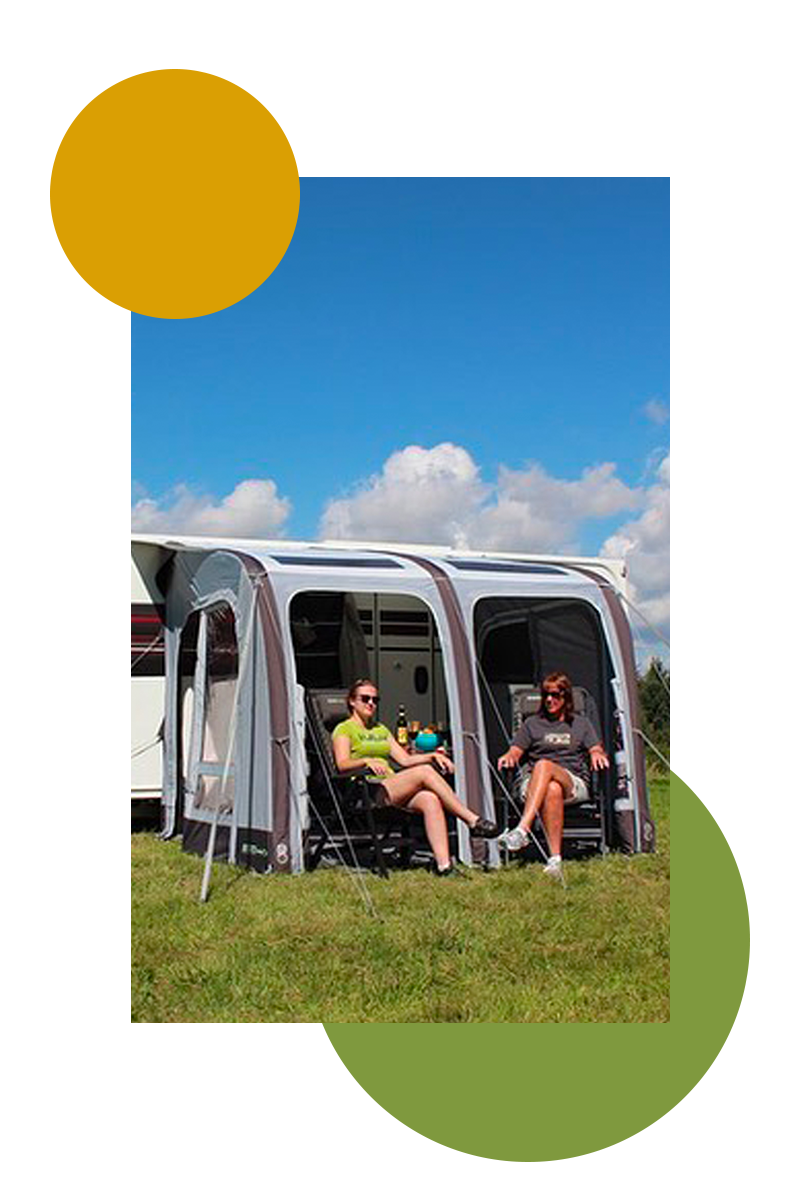 The service provided by the Bidnamic team from set up through ongoing management of our campaigns has been exemplary. The platform has underpinned our paid marketing strategy delivering growth well in excess of expectations.
The solution
Machine learning, human thinking: a holistic approach to PLAs, text ads and more
Holcros was in need of an automated tool, to reduce time intensive bid changes and avoid overspending on Google Shopping.
Bidnamic's machine learning technology analyses real-time performance data to determine a new CPC. What's more, our engines are able to apply this to each individual SKU in your catalogue, so you're never under- or overbidding on any of your SKUs.
Our granular operation allows our technology to analyse over 100 base variables for each SKU including product margin, average order value, and conversion rate. Bidnamic's technology goes one step further than ordinary automation, analysing the search terms resulting in conversions and bidding more to appear first on the carousel.
On top of our technology, Bidnamic provides each client with their own Client Success Manager. Each member of the team holds weekly calls with their clients, providing one-to-one performance feedback, expert advice, and step-by-step tutorials to Google Shopping and related ecommerce tools.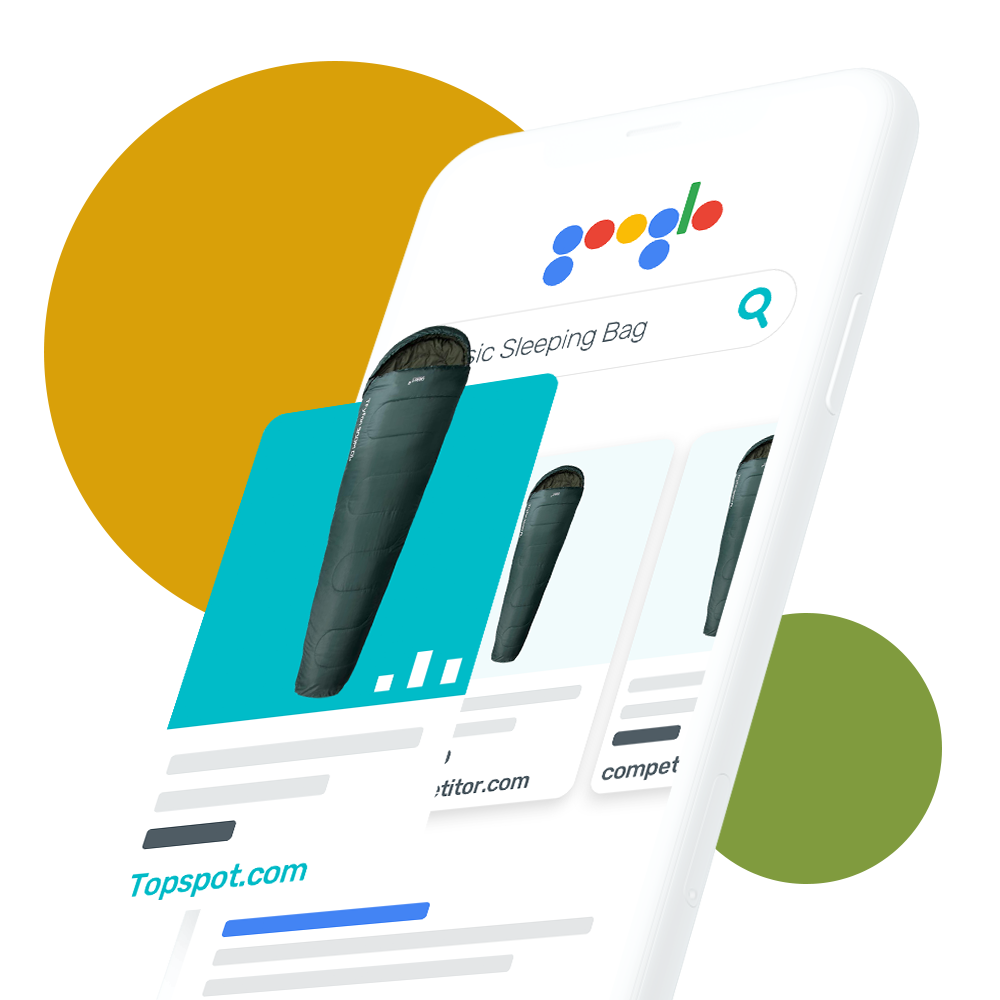 The scoop
National suppliers of outdoor leisure accessories for caravans, motorhomes and campervans
With over 50 years of expert knowledge, skills and experience in the outdoor leisure industry, providing first-class customer service is at the heart of the Holcros business mission.
The team's dedication to providing a high-class experience extends to their product range, sourcing only the best quality products from well-respected and highly established brands, whilst maintaining great value prices.
Whilst the team were seeing good results, they felt there was an opportunity to scale their account, growing the profitability of their Shopping campaigns and their brand awareness.
With great trust in Bidnamic's technology and our proven success, Holcros adopted Bidnamic's additional features for ecommerce.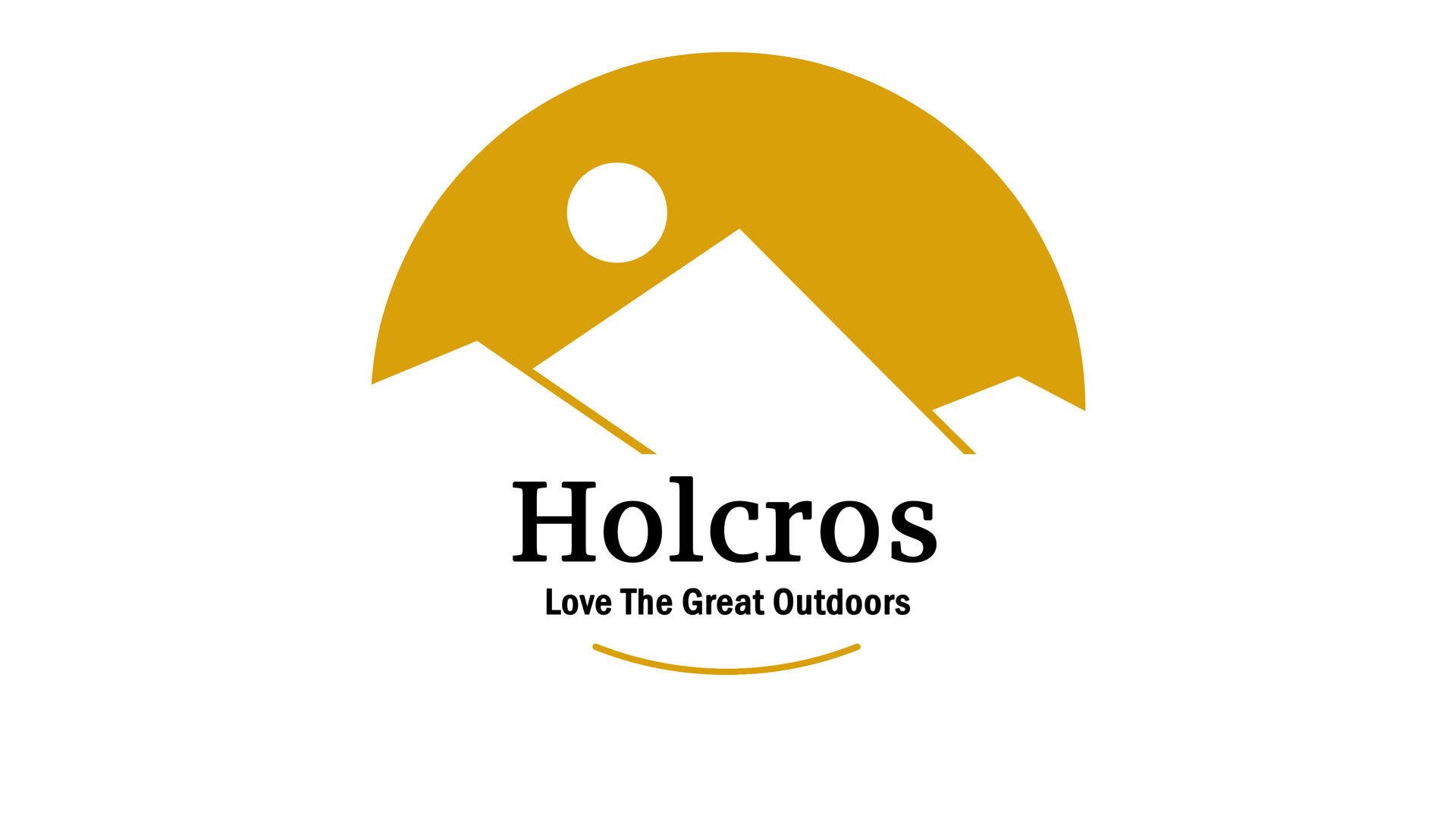 You might also like these case studies
What's limiting your performance?