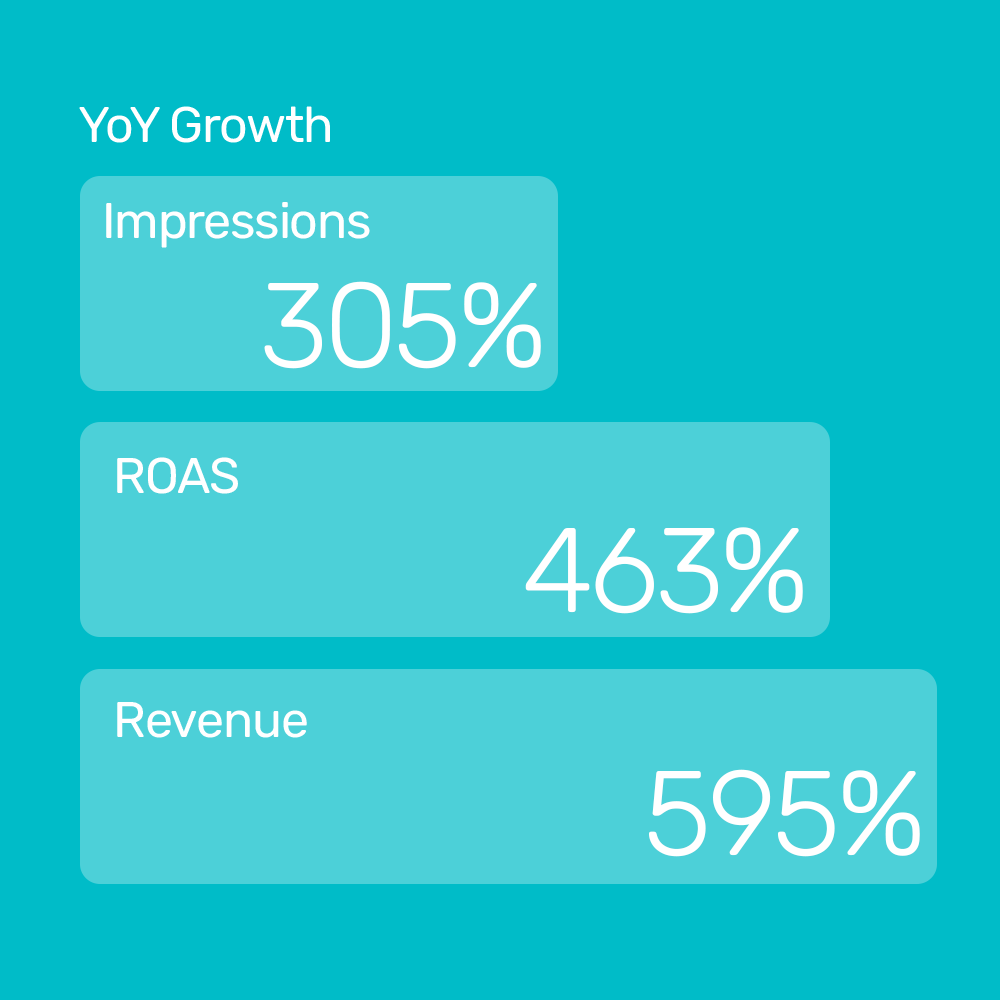 The results
Bidnamic helped Ernest Doe achieve an impressive 595% increase in revenue
Ernest Doe initially experienced a slow start. However, with their trust in our Client Success team and their recommendations, they began to experience unstoppable growth.
Having set a practical baseline target for their account, we gained data that helped to improve performance at an unexpected rate. Ernest Doe has achieved a 595% increase in revenue and a 463% increase in ROAS, far surpassing their initial target.
Visibility has vastly improved, experiencing a 290% growth in clicks and a 305% increase in impressions for their ads. Their conversions have also grown by 85% whilst cutting CPC by -68% YoY.
After quickly surpassing their initial spending budget, Ernest Doe has been scaling up their Google Shopping ad campaigns and has been maintaining a great ROAS.
The challenge
Bid management was time-consuming, hindering Google Shopping success
Before working with Bidnamic, Ernest Doe found Google Shopping management too time-consuming. This led to them creating a bulk Shopping campaign, grouping items by product types.
The grouping of SKUs in this way uses average values, meaning Ernest Doe would always be under or overbidding on Google Shopping.
Ernest Doe wanted a solution that would provide them with great ROAS and would increase their conversion rate and visibility on the Shopping carousel. Not having the time to manually bid limits your Google Shopping success, and Ernest Doe needed an automated channel management solution.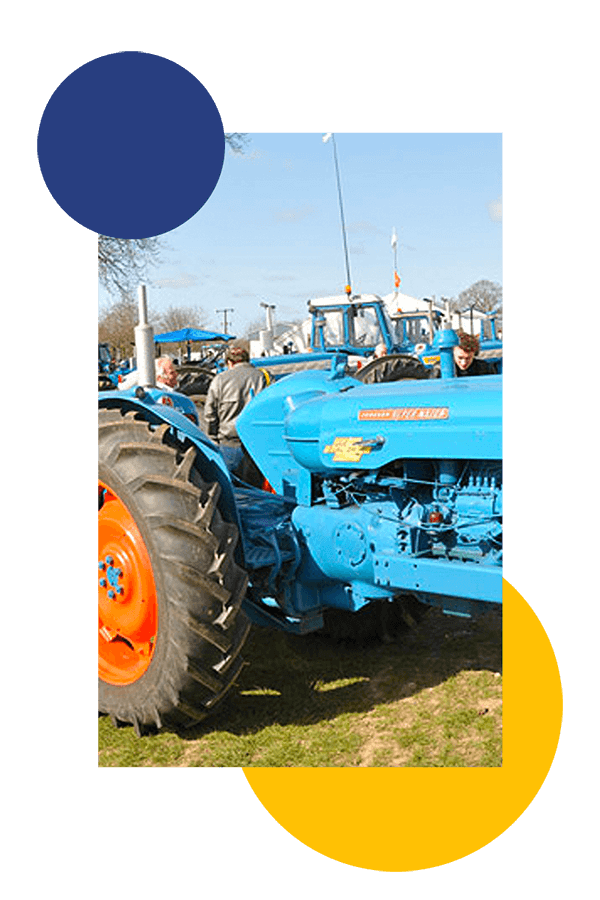 Bidnamic has proven to be an excellent partner, demonstrating impressive results in a surprisingly short space of time. I'm excited to see how far Bidnamic can help us grow online sales, as the system continues to adapt and improve visibility to a wider audience.
The solution
The agricultural and groundcare specialists needed an automated service
Ernest Doe needed a solution that could calculate a bid for each SKU in their extensive product catalogue. Bidnamic's machine learning platform sets bids on an individual SKU level, letting us bid precisely for visibility on the carousel at the most opportune times.
Our technology responds in real-time to fluctuations in the market and runs 24/7, enabling our clients to take full advantage of spikes in search queries. This also allows our clients to limit overbidding and reallocate their CPC budget towards highly converting SKUs.
Bidnamic's automated bidding saves our clients precious time that can be dedicated elsewhere. This is coupled with our specialist Client Success team who you can confidently trust to give feedback on developments in campaigns, taking the stress of management out of your hands.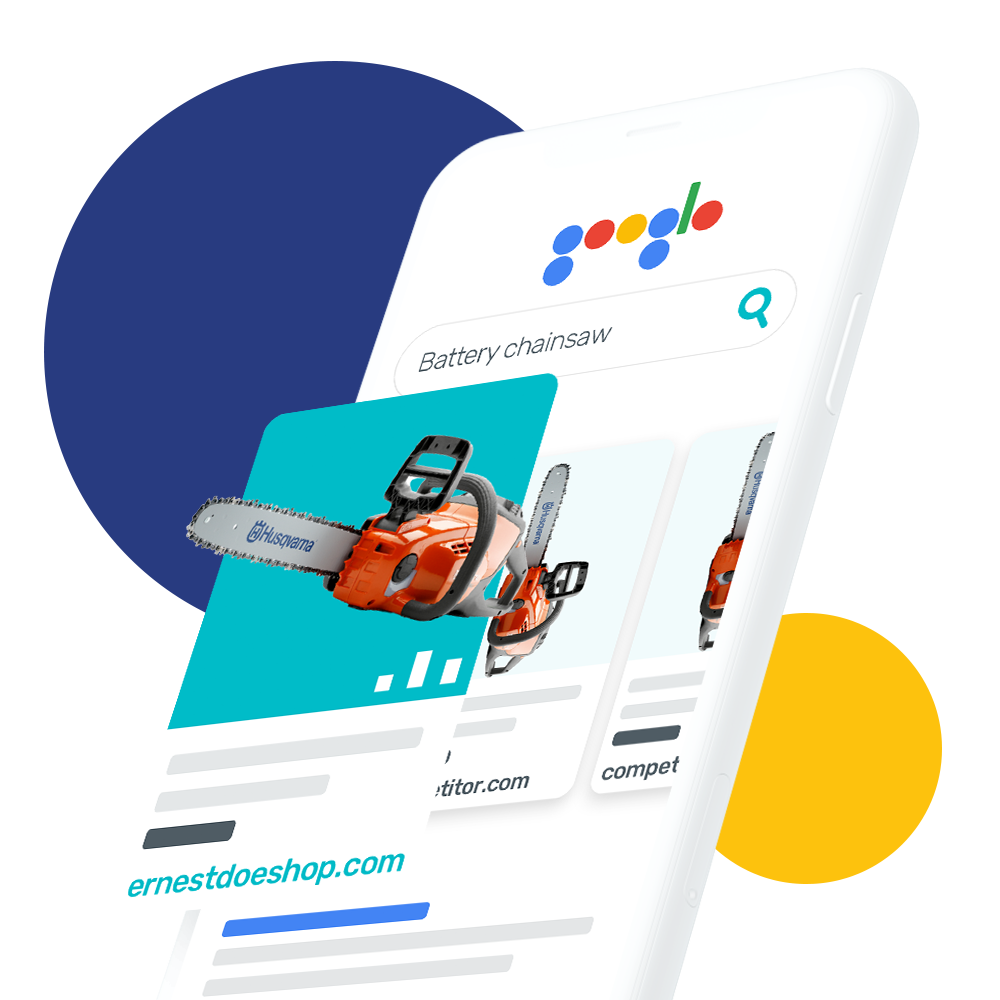 The scoop
Long-standing family firm Ernest Doe are leaders of their industry
Ernest Doe is a long-established family firm with roots dating back to 1898. The company now has a large network of 19 branches spanning across both the south and east of England. With a focus on garden machinery for both consumers and agricultural businesses, Ernest Doe has become a well-known and trusted brand.
The firm supplies a wide range of garden machinery ranging from mowers, chainsaws, shredders and strimmers, to outdoor clothing and footwear, making them a go-to supplier for outdoor-related goods.
Their high-quality service and selection of products have been noticed, too, having earned them accolades including both the Ransomes Jacobsen European Distributor of the Year award and the Turf Vehicle Dealer of the Year award.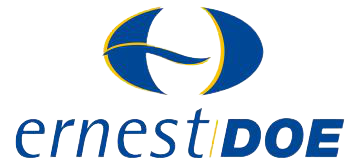 You might also like these case studies
What's limiting your performance?