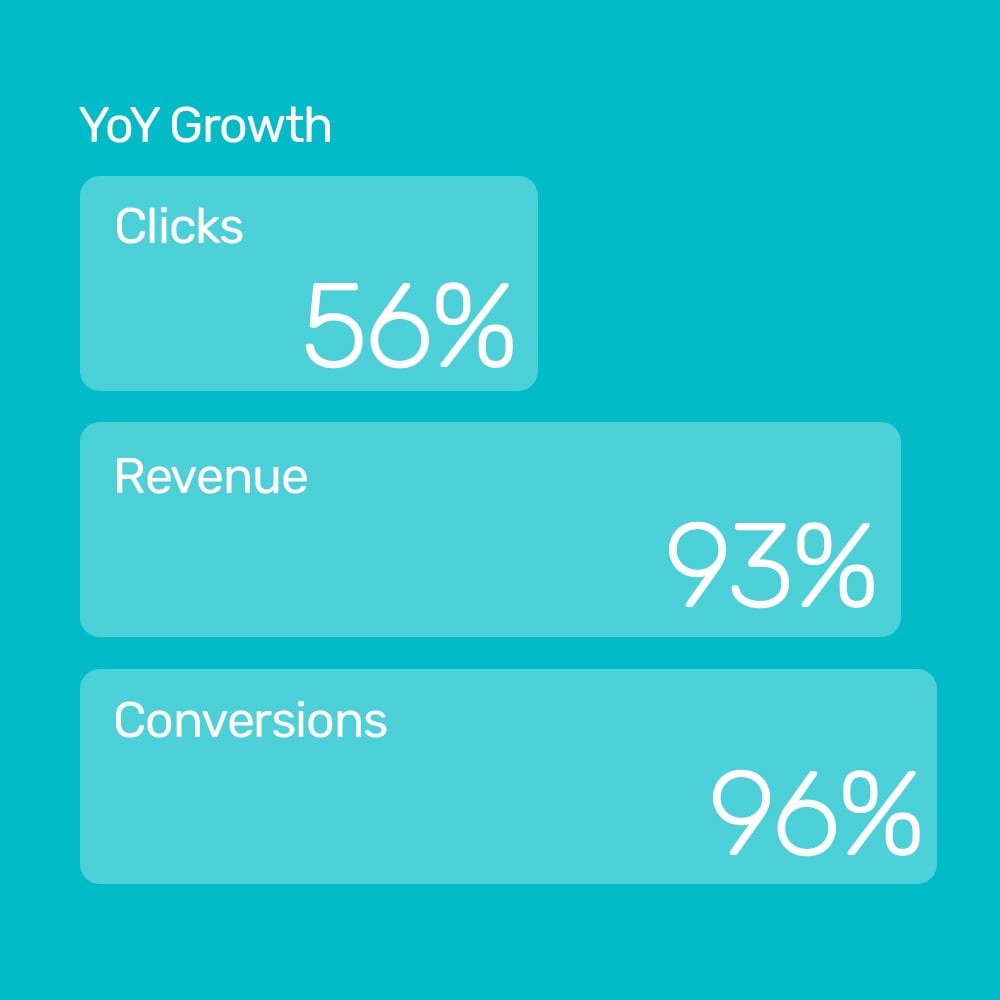 The results
Stubble & Co succeeded in a competitive industry and improved their revenue
Since working with us, Stubble & Co has increased its revenue by 93% YoY and its conversions by 96%. This was aided by a 56% increase in clicks - their visibility significantly increased and their ads were being seen by the most interested shoppers, even in a saturated market.
This boost in performance also came with an 18% decrease in CPA all while having the time-consuming bidding process removed from the equation.
In mid-2021, Stubble & Co expanded into the US market. With the help of Bidnamic's technology, they have been able to make this a very profitable region.
The challenge
As lockdowns lifted, Stubble & Co found themselves in a highly competitive industry
After travel restrictions were relaxed, many shoppers were keen to return to the world and go on holiday. Retailers like Stubble & Co were in high demand, and the industry became even more competitive.
The retailer needed something that would help them dominate the now saturated market and improve their visibility while improvising metrics such as ROAS and conversions.
The Stubble & Co team had been managing their Google Shopping ads manually, which was a hugely time-consuming process and an automated solution was needed.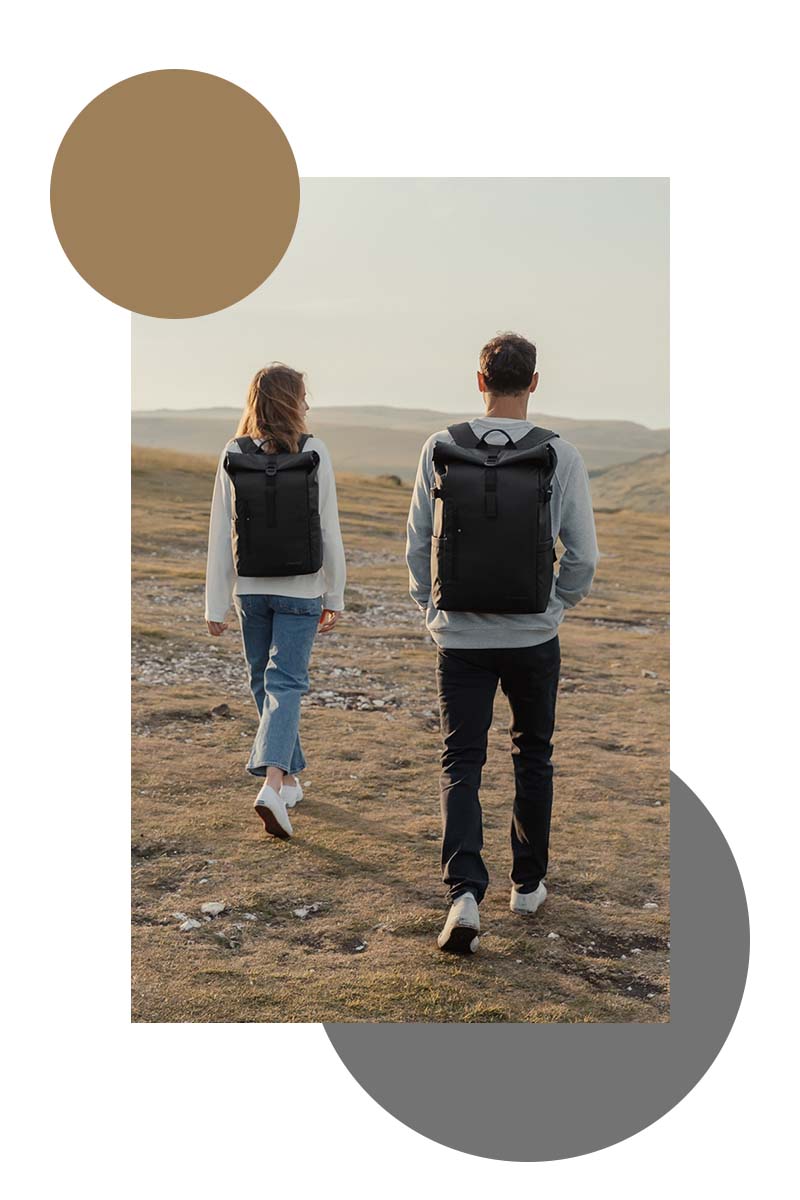 In the time I've been working with Ethan and Jak, they've been a brilliant extension of my own team. The insights have been very valuable across the brand, and we've been able to grow our reach profitably.
The solution
A machine learning platform that increases visibility on Google Shopping
Our technology uses historical and real-time data to identify the purchase intent of different search terms, actioning a greater, smaller or equal CPC to maximise profitability and reduce wasted as spend.
It's actioned at a granular SKU level to make the most out of every item in your catalogue, so you can beat your competitors to the top spot on Google Shopping when there's high purchase intent.
Our automation is coupled with expert support from our Client Success team including weekly consultations to feedback on performance, discuss upcoming sales, and highlight opportunities for further growth.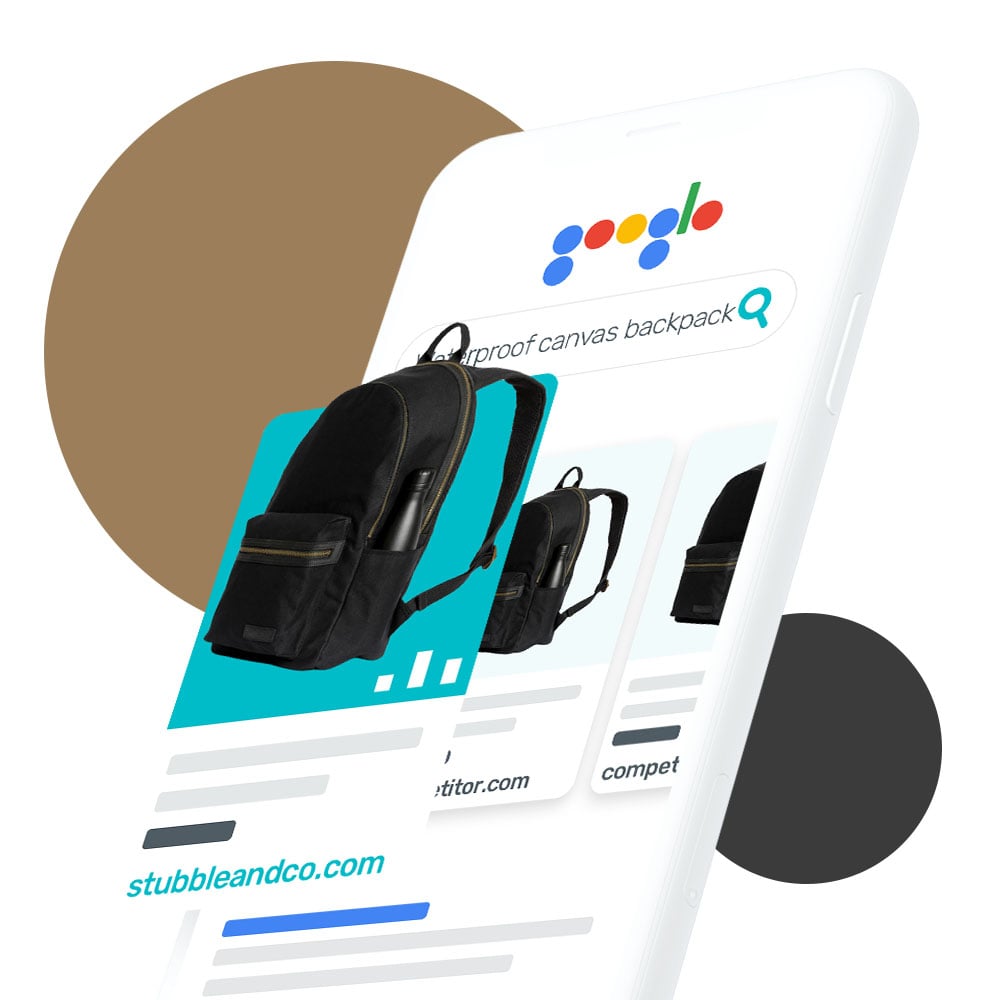 The scoop
British-born Stubble & Co are industry leaders in crafting sustainable products
London-based Stubble & Co are on a mission to provide durable and long-lasting bags with an emphasis on sustainability. By prioritising ethical standards in their production, Stubble & Co are poised to be thought leaders in the world of forward-thinking, sustainable bags.
The brand's innovative bags have appeared in GQ, Condé Nast Traveller and Vogue, cementing them as a provider of high-quality travel accessories.

You might also like these case studies
What's limiting your performance?