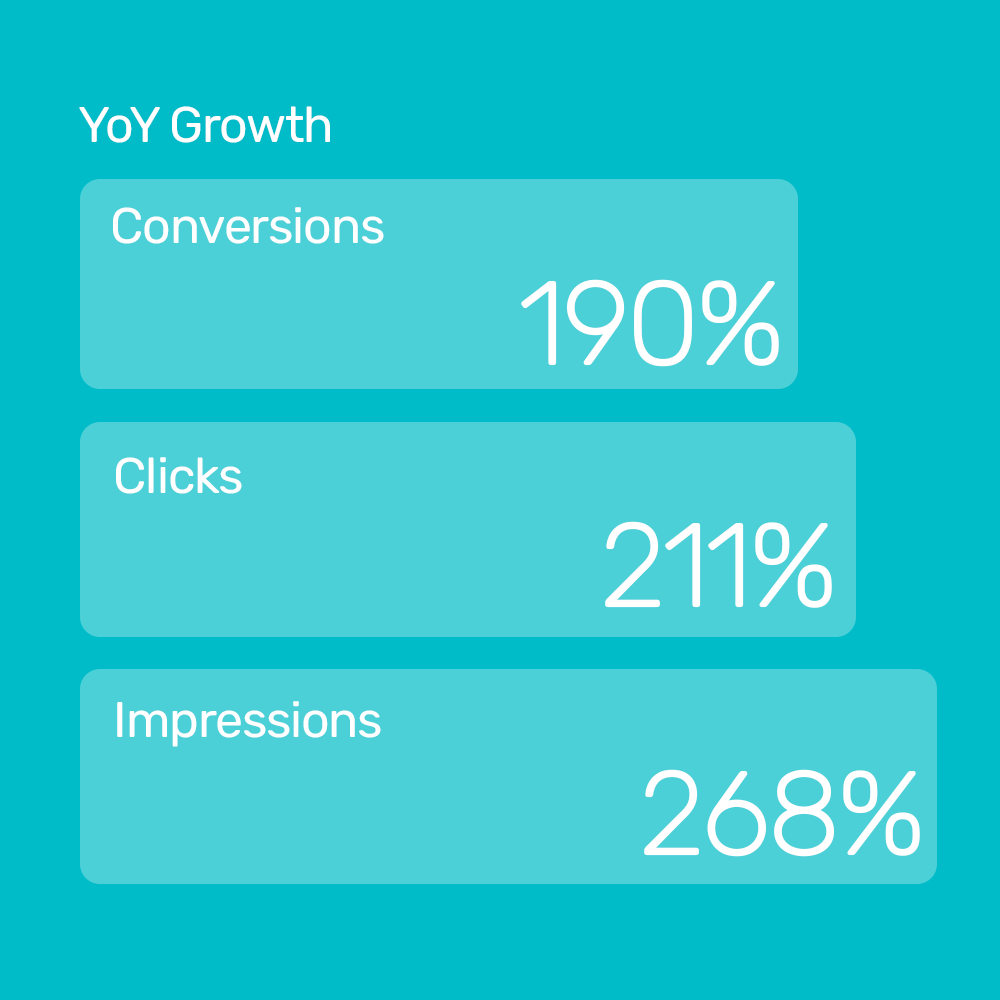 The results content
Bidnamic's technology platform increased impressions by 268% and conversions by 190%
Portuguese Treasures had the main concern of profitability. Since teaming up with Bidnamic, the company has seen a huge 437% increase in revenue YoY. Our client no longer feels that money going into advertising isn't giving them the return on investment that they experienced before.
A key goal that Portuguese Treasures had when enlisting Bidnamic's help was to increase sales by £5,000 a month. Our machine learning approach achieved this goal successfully and provided a 190% increase in conversions.
The client also saw their visibility on the Shopping carousel increase, with a 268% increase in impressions and a 211% increase in clicks. Thanks to its improved profitability and visibility, Portuguese Treasures have been able to increase its offering of products and help more people find handcrafted items that they'll treasure.
The challenge
Advertising was proving expensive, with little return to show for it
Advertising can be an expensive venture, and retailers want to see a return on their investment. Portuguese Treasures had been struggling with their investment not resulting in the increase in sales that they'd hoped for.
The company had primarily sold through their own website and popular craft marketplace, Etsy. They had no prior knowledge of Google Shopping but wanted to see if using it could increase their sales. Since all their advertising was looked after in-house and Google Shopping can be time-consuming to look manage, entering the channel would be problematic. Portuguese Treasures needed an automated solution to help them manage the additional advertising channel.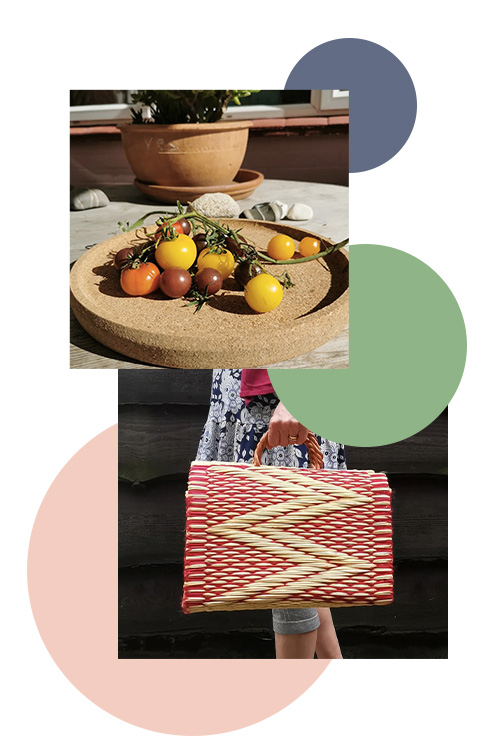 Bidnamic has been a great business partner. They were clear about their service, what they could do, and how they'd do it. We have weekly meetings to analyse results and see how we can improve. Overall, I am very happy with their input on our business.
The solution
The handmade Portuguese product specialists needed their advertising strategy to maximise profitability
Bidnamic's technology platform bids aggressively for high-intent search terms, and for each individual SKU in a product catalogue. This is fully automated, so the time-consuming aspect of Google Shopping management is taken away.
The automation adjusts CPCs in real-time when the conversion rate fluctuates, or when there are surges in search traffic. This lets us optimise campaigns for profitability and allows us to bid the right amount for the right traffic at the right time.
Combined with this, we have a commitment to data transparency. Clients are able to access a comprehensive dashboard that shows all of their campaign data whenever they need it. This helps clients see what our technology is doing for them, and allows our Client Success team to collaborate on ways to further improve campaign performance.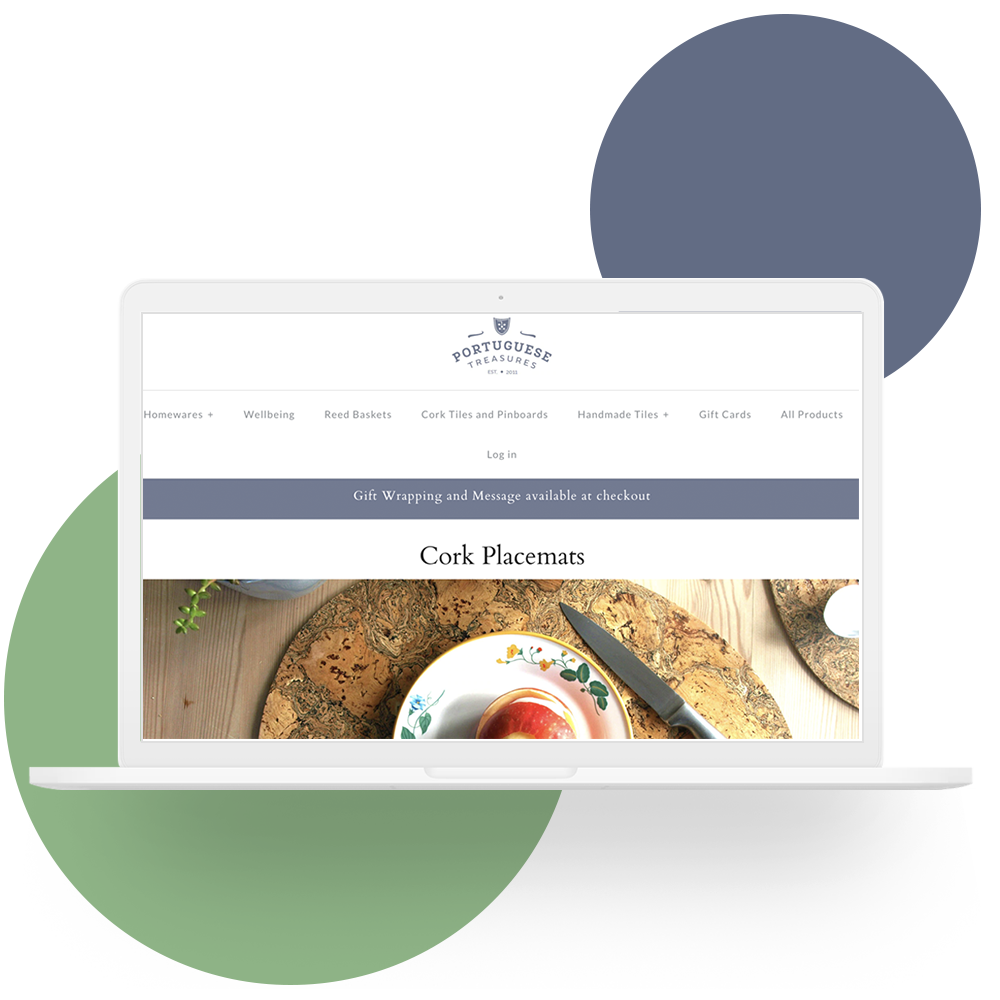 The scoop
With a commitment to sustainability, Portuguese Treasures provides handcrafted and ethically sourced products
Portuguese Treasures is a Dorset-based firm owned by Bruno Figueira, a Portuguese national. The company has a deep passion for Portuguese culture and tradition and supplies handmade, sustainable, and affordable products from Portugal.
With an emphasis on sustainability, Portuguese Treasures support local Portuguese craftspeople and visit every maker themselves to ensure all products are ethically sourced. Such passion has meant that Portuguese Treasures attract keen-eyed customers looking for authentic products… and they've gone from strength to strength.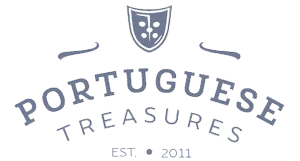 You might also like these case studies
What's limiting your performance?