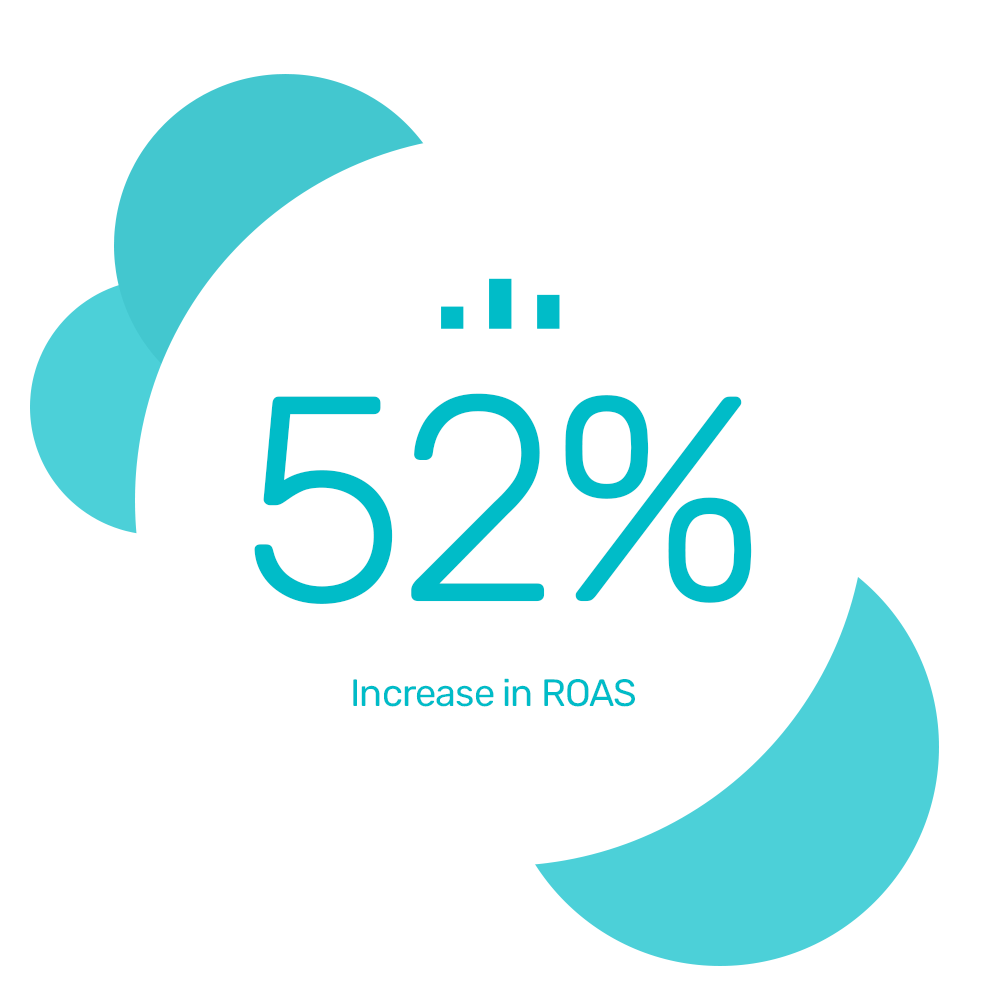 The results
Kally Sleep's visibility has increased on Google Shopping, resulting in increases in conversion rate and ROAS
Since working with Bidnamic, Kally Sleep have been able to achieve their goals of growth in volume and surpassed simply maintaining profitability.
Our technology increased their visibility on Google Shopping, resulting in a 52% increase in ROAS, and a 4% increase in conversion rate, both YoY. Their CPA has also decreased by 24% YoY, along with average CPC by 21% YoY, due to our machine learning technology bidding efficiently on individual SKU's.
Kally Sleep continues to grow and provide their customers with specialist sleep products, and the team can sleep easier knowing that the Google Shopping side of things is in the hands of Bidnamic.
The challenge
Kally Sleep were struggling to find time to manage Google Shopping alongside other areas of the business
For Kally Sleep, Google Shopping had become time intensive, and trying to grow the channel profitably was proving difficult. With little time to dedicate solely to Google Shopping, Kally Sleep felt that the pressure of managing the accounts themselves was too much. Managing Google Shopping among other areas of the business was exhausting the manager's time, effort and resources.
Kally Sleep sought an effective solution that would take the weight off their shoulders, growing their presence on the channel in a profitable manner without compromising on a healthy ROAS. Hoping to maintain volume and revenue, even during their annual slower periods - Kally Sleep were in need of an intelligent solution.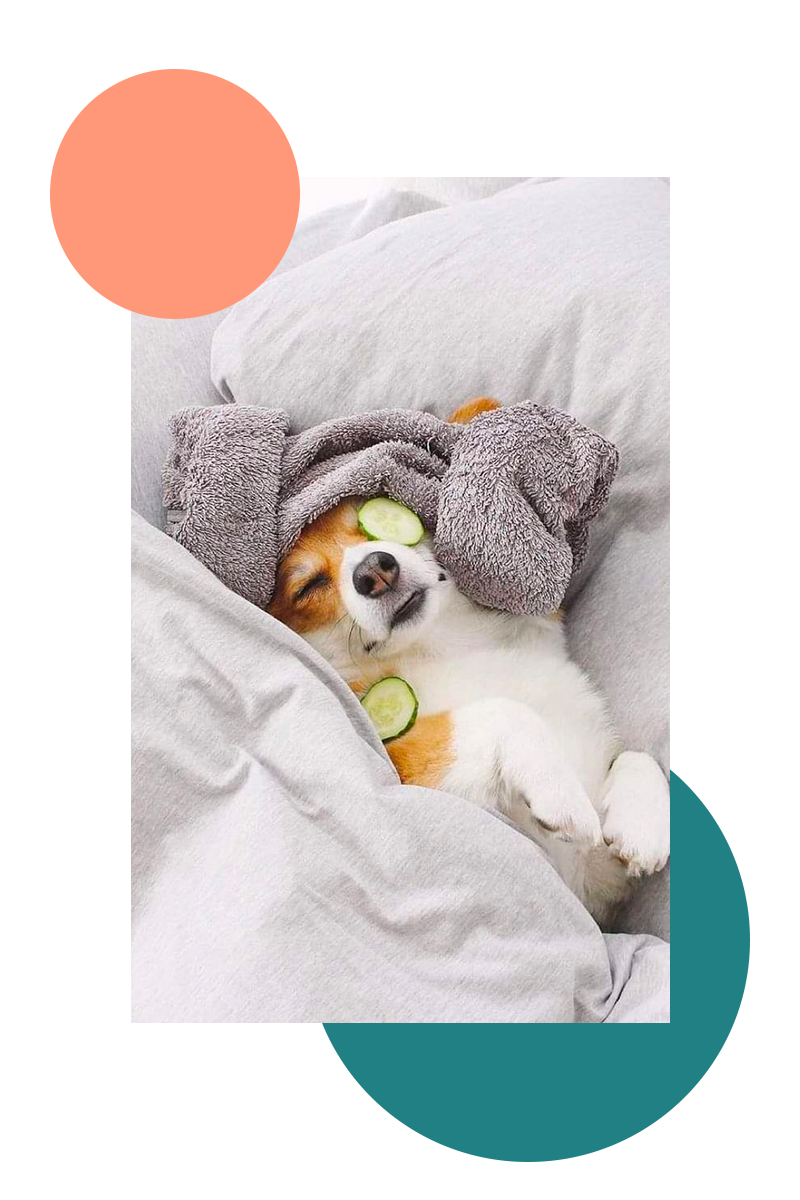 Managing and optimising bids across a growing number of product groups was proving to be time-insensitive - time which could be better spent elsewhere. We are happy with the results Bidnamic and the team have produced, both improving shopping performance and taking the management out of our hands. I look forward to seeing the account grow as the machine learning continues to optimise.
The solution
Bidnamic's machine learning technology bids aggressively on high intent keywords
Kally Sleep required an automated solution that could take the intensive nature of bid management out of their hands. Bidnamic's machine learning technology consistently analyses the performance of a bid and actions a new CPC as often as necessary.
What's more, we're able to conduct bid management on a granular SKU level, ensuring each SKU in your catalogue sits in its own bidding "sweet spot". Bidnamic's automation uses real-time and historic search term data to construct a purchase intent funnel to bid more aggressively on high intent search terms.
We pair our machine learning with human thinking: each client is allocated a Data Analyst and Client Success Manager to oversee performance. Bidnamic clients receive weekly scheduled calls with their dedicated team, who provide the client with support, feedback and ecommerce advice expanding beyond the Google Shopping platform.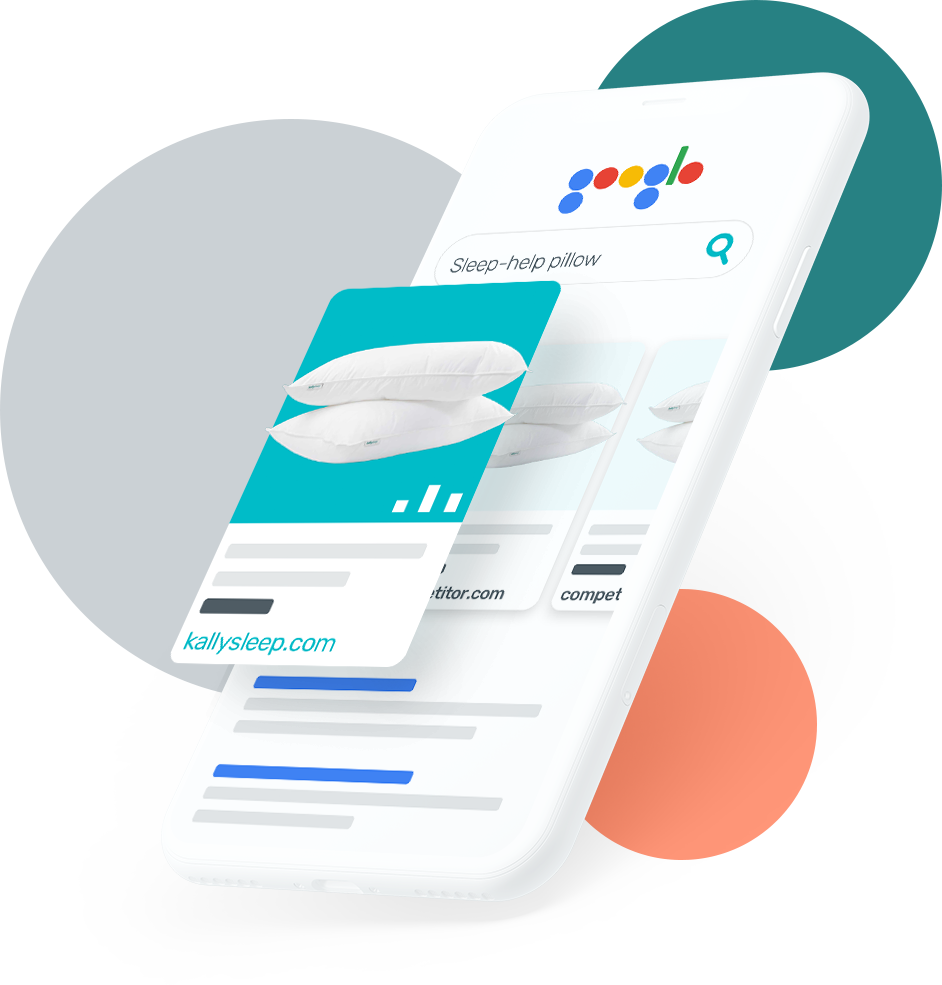 The scoop
Sleep experts ease sleeping problems with specialist products
Since 2018, Kally Sleep has been helping people drift off to dreamland, no matter what keeps them up at night. With specialist pillows and blankets designed to aid an array of sleeping problems, the company has taken bedtime to a whole new level.
The sleep specialists underwent an extensive study of sleep to design unique products to help with countless sleep problems. Starting with their Kally Body Pillow, they continued to manufacture sleep products for all problems.
Kally Sleep also supports a variety of charities including The Marylebone Project, providing bedding to homeless women in need of short-term accommodation and helping the charity provide shelter, emotional support and educational opportunities.

You might also like these case studies
What's limiting your performance?